1.) Mad Max: Fury Road:
Mad Max: Fury Road is a brilliant revival of a franchise long considered to be dormant. Tom Hardy takes over for Mel Gibson as the eponymous Max, and he delivers an extremely physical and understated performance. The real star of the film is Charlize Theron, who portrays Imperator Furiosa, a surprisingly feminist character determined to save the wives of the evil Immortan Joe from a life of captivity. The story is nothing innovative, but its simplicity allows for the film's action scenes to thrive. Writer and director George Miller creates some of the most visually stunning and exciting action set-pieces in any film in recent memory. Fury Road is not just the best action film of the year, it's one of the best of all time.
-Graham Piro    

2.) The Martian: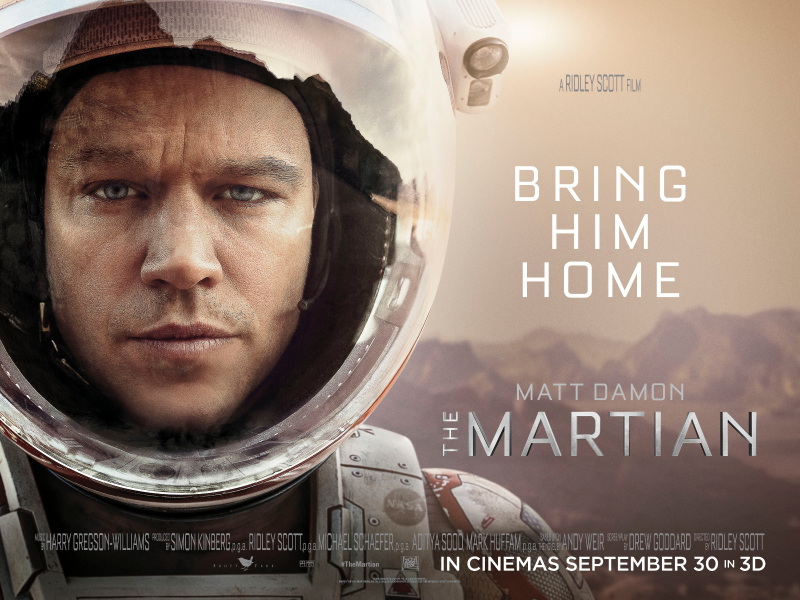 Director Ridley Scott has distilled Andy Weir's much-beloved but jargon-heavy novel into a thrilling and powerful movie without sacrificing any of the grittiness and intelligence that launched the book to such meteoric heights. Scott transforms the rust-red expanses of Jordan's Wadi Rum desert into a Mars as elegant as it is desolate, and Damon shines with one world to himself and another world looking on in tortured anticipation. The relationships strike all the intended emotional chords, and the action scenes are all that much more exhilarating due to the desperate moments the audience spends alone with Damon's astronaut, as he fights to stay alive in a hostile world.
-Kevin Huggard
3.) Inside Out:
Inside Out centers on the personified emotions of Riley, an 11-year-old girl. Her life takes a turn when her family moves from Minnesota to San Francisco, and we watch her emotions struggle to deal with the new situation. In usual Pixar fashion, the film combines stunning animation with an original and heartfelt storyline. Almost psychoanalytical in nature, its storyline remains fun and simple enough to be understood by younger audiences, while still keeping older viewers entertained. The main message to take away from the film is that it's ok to be sad sometimes, something adults and children alike aren't reminded of enough. This is a daring, heartwarming, and mature movie by Pixar, and it pays off.
-Tatiana Lebreton

4.) Ex Machina: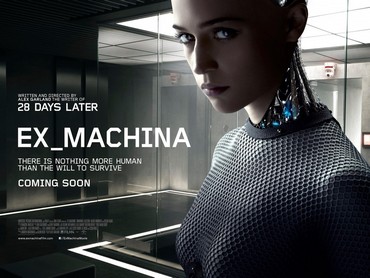 Ex Machina, a brilliant low-budget science fiction offering from writer and director Alex Garland, is a realistic look at the impacts of artificial intelligence on humanity. The film is contained to mostly one location, and chooses to build the plot with a slow-burn style that is equal parts intriguing and visually arresting. Alicia Vikander portrays Ava, a stunningly beautiful creation of artificial intelligence. Her performance anchors the film. The film moves slowly, allowing the viewer to connect to the characters and understand the intricacies and implications of Ava's creation. Its ending is incredibly crafted, and it leaves the viewer simultaneously questioning the message of the film and feeling extremely satisfied.
-Graham Piro
5.) Bridge of Spies:
Director Steven Spielberg and stars Tom Hanks and Mark Rylance find critical and commercial success with Bridge of Spies, a simmering drama set against the backdrop of the Cold War. The film makes its mark with dialogue and aesthetic appeal rather than ostentatious effects. The tension between Hanks and Rylance is excellent, and the two grow closer together despite their differences over the course of the movie. The action scenes are necessary when they do appear, driving the intricate narrative, rather than veering away from it. When a film boasts the work of Hanks, Spielberg, and the Coen brothers, expectations are bound to be high, and Spies did not disappoint.
-Brian McMahon

6.) Straight Outta Compton: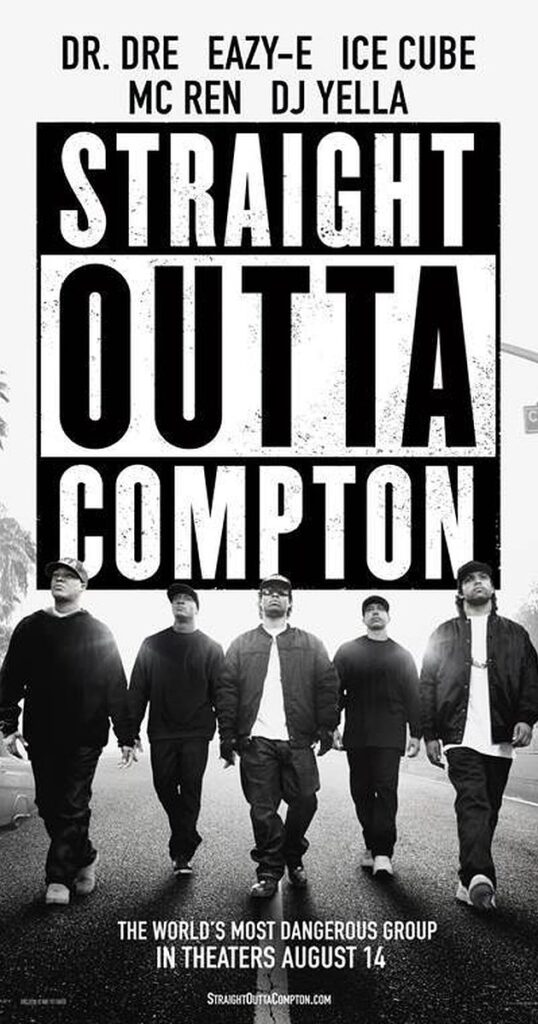 Straight Outta Compton tells the story of N.W.A., from the group's inception to its dissolution. Led by O'Shea Jackson, Jr. playing his own father, Ice Cube, the cast delivered faithful and energetic performances. The film takes on too many years and storylines to be taut, but at its core it remains a powerful underdog story, driven by the meteoric rise and complex relationships of an iconic group. Armed with authentic attention to detail and a familiar soundtrack, Compton has value for both N.W.A. faithful and the uninitiated. The group and its stars were too large to contain easily, and director F. Gary Gray did well to include as much detail as possible to give the film a sense of realism.
-Brian McMahon
7.) Spectre:
Daniel Craig's Bond is back in the latest 007 film, Spectre. The film, directed by Sam Mendes, is, in a word, beautiful: everything from Bond's Aston Martin DB10, to Madeleine Swann's flowing gowns, to stellar settings and crisp cinematography make Spectre a fun, aesthetically-pleasing addition to the franchise. The action scenes are exactly what one would expect from a Bond film: fast-paced with ridiculous stunts, great gadgets, and cunning, Bond-esque humor. Overall, Spectre is a great addition to the Bond series, and earns a spot here for its cinematography, action, wit, and classic 007 intrigue.
-Erika Bullock

8.) Dope: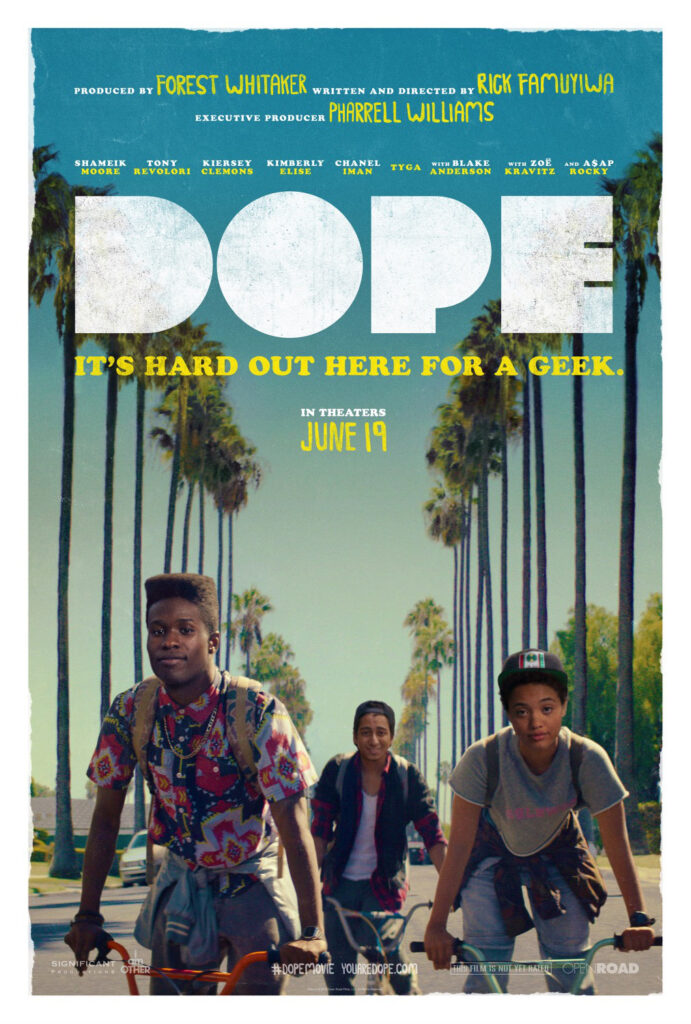 Dope brilliantly subverts the typical coming-of-age story about a teenager finding his place in society. Malcolm, Jib, and Diggy are different: they wear retro clothes, play punk music in their band, and have large aspirations to leave The Bottom, their local crime-ridden neighborhood. But after being invited to a party by a local thug they find themselves immersed in a world of drugs, women, and violence they battled relentlessly to avoid. Writer and director Rick Famuyiwa injects the proceedings with a sense of humor to keep the film grounded. Likened to The Breakfast Club, Dope is original, engaging, and makes you wonder who you'll meet at your next alumni function.

-Jonny Amon
9.) Spy:
The Melissa McCarthy-starring Spy was one of 2015's biggest surprises. The film boasts a star-studded cast, led by McCarthy, Rose Byrne, Jude Law, and Jason Statham, who steals the film in a hilarious turn as an inept secret agent. The plot may not break new ground, but McCarthy's endearing performance sells the movie. Writer and director Paul Feig, of Bridesmaids fame, proves again that he is adept at writing comedy films that star strong female characters. Rose Byrne chews the scenery as the film's main villain, and the banter between her character and McCarthy's character is great to witness. McCarthy's self-deprecating sense of humor makes Spy one of the most fun films of 2015.  
-Graham Piro

10.) Avengers: Age of Ultron: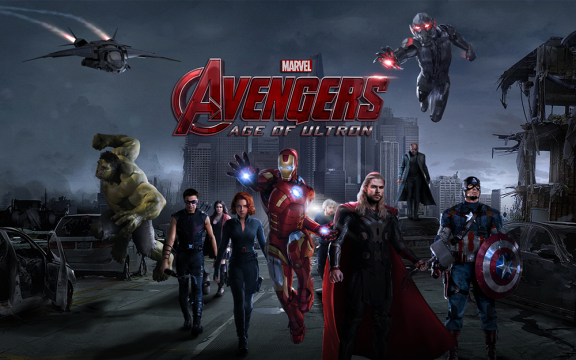 Another addition to the Marvel Cinematic Universe, Age of Ultron may not live up to the standard of the first Avengers film, but it is still a worthwhile summer blockbuster. It has action, highlighted by the brawl between the Hulk and Iron Man in the middle of a packed city, emotional intensity, and the quips everyone loved from the first Avengers film. The film feels a little too jammed at times, but writer and director Joss Whedon delivers memorable set pieces and great character moments in spades. Age of Ultron sets up the future of the MCU brilliantly, and it provides a great ride for audiences while doing it.  
-Charles Evain