While the rest of campus rejoiced or despaired over the results of Tuesday night's presidential election, one student was still "on pins and needles."
Aaron Golds (COL `11) was waiting for the District of Columbia to tally votes for Advisory Neighborhood Commission 2E, a board that advises government and independent agencies on the needs of residents in the Georgetown, Burleith, and Hillandale neighborhoods.
At 1:30 a.m., five and a half hours after D.C.'s polls closed, Golds learned that he had been elected as the ANC commissioner of the single member district that includes Georgetown University.
According to the D.C. Board of Elections and Ethics, he won with 45 out of a total 49 votes.
"In the 90s, students fought very hard to earn this voice in government," Golds said. "I am humbled to have been chosen to continue to represent student interests."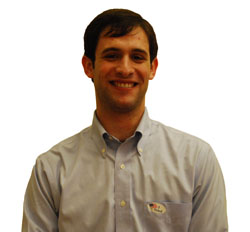 Golds said he has been preparing for office for several months.
"I have attended most of the ANC meetings since I officially decided to run," he said.
Golds said he has also been meeting with school administrators and speaking with former student ANC commissioners. As the only student running for this position, he has been presumed to be the successor to current ANC commissioner Jenna Lowenstein (COL `09) since September. Members of the ANC are already anticipating his arrival.
"We consider the student member of the ANC to be a full member in all respects, and that means an equal voice," ANC Commissioner Ron Lewis said. "This is a real opportunity. It's a lasting experience of weighing in on important community issues."
According to Lowenstein, Golds' work is already cut out for him.
"While Aaron is going to hold the seat, the University's ten year plan will be negotiated and hopefully approved. That will be, I imagine, the centerpiece of what he works on while serving on the ANC," she said.
Golds agreed that the ten-year plan will be an essential issue during his two-year term.
"This is very important for the future of Georgetown and I am happy and honored to be working on it so that I can improve the University for everyone," he said.
ANC commissioner Charles Eason said he felt Golds will be important as a "liaison to residents" who can explain the effects of campus expansion, an issue that is not unique in its ability to pique neighborhood tempers.
"The community generally wants rules to be on the more restrictive side when it comes to partying … And the student representative generally wants the rules to be less restrictive both on- and off- campus," Lewis said.
Last year, however, Lowenstein fueled campuswide frustrations by co-sponsoring a controversial off-campus keg limit resolution.
He added that he was glad to have a student voice on the ANC and found Lowenstein to be "collegiate, focused, and a pleasure to work with."
"Really good people have [been student commissioners] now, year after year," he said. "So I look forward very much to being a colleague of Aaron's."