The United States Men's National Soccer team's winner-takes-all playoff match with Mexico on October 10th for a spot in the 2017 Confederations Cup is quickly approaching. The Confederations Cup is the soccer version of pregaming for a big party; it's held the summer before a World Cup in anticipation for the bigger competition. That doesn't mean it's not important, though; big-name countries take it very seriously, meaning we should too.
I've been puzzled at head coach Jurgen Klinsmann's recent lineups for the U.S. He's trying new ideas and getting young players some experience with the senior team, which is totally understandable. But, Jurgen has made some head-scratching decisions, one of which I'll highlight in this piece. If I were him, I would make a few changes.
Move Michael Bradley to Holding Midfield
Klinsmann has been playing Bradley in the number 10 attacking midfield role for most of the U.S.'s recent games. This number 10 role is reserved for a creator who receives the ball in advanced attacking positions and distributes to other teammates around the goal. The number 10 pretty much facilitates a team's entire attacking operation. This is not Bradley's most productive role; he belongs in deeper midfield behind a true number 10. I'd argue that there is a player available to the U.S. who Klinsmann should try at the attacking midfield role, giving Bradley the opportunity to slide back to a deeper position, where he is at his best. Bradley is fantastic at playing long balls from deep midfield positions, and is excellent at making late runs into the box to clean up rebounds or to receive direct passes for scoring opportunities. Here are a few examples of why Bradley should be in a deeper midfield position: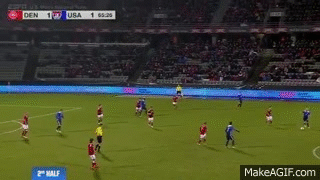 Perfect pass from Bradley to a running Jozy Altidore, leading to a goal. Notice how far away Bradley makes this pass from; he's a couple steps from midfield. This is where he belongs: a location which allows him to distribute from a deep position, instead of being the team's primary facilitator closer to the box.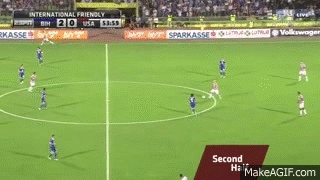 Unbelievable pass from over mid-pitch drops right on Altidore's foot. Carbon copy of the last one, just further of a look. Even had the knock-down from Jozy to a trailing striker for the easy finish. Such an impressive pass from so far away.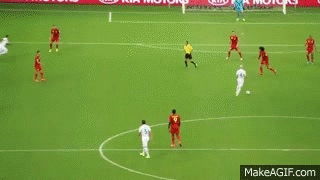 Very similar to the last two. He is still in an extremely deep position here, close to the midfield circle, yet drops a dime right on the forward's foot for a volley finish. Bradley has a special talent for distributing from deep, one which Klinsmann should take advantage of.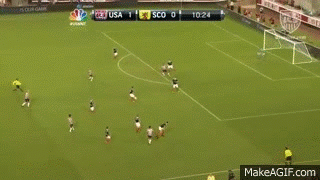 Not a good quality gif, but Bradley is the one who hits the cracker of a shot and finds the top corner from outside the box. He made a late run in from deep midfield, received a layoff pass, and finished exquisitely.
These are only a few examples of Bradley's magic from deep midfield positions, but Jurgen Klinsmann has to stop acting like Bradley is a world-class number 10, and accept that his best position is at the number 8, a box-to-box midfielder who makes occasional attacking runs, facilitates from a deep position, holds possession in the midfield area, and is also capable of trekking back on defense if necessary. It is evident that Bradley belongs in the number 8 position, so who should play the number 10 role? I'm glad you asked. Enter, Lee Nguyen!
Nguyen is not a world class number 10, but he would instantly make this team better. His inclusion to the Mexico playoff squad would allow Bradley to slide back to his more natural position of holding midfielder, and would improve the team's attacking abilities by adding a true creator in the middle in addition to Bradley's talent at distributing from deep. A more obscure product of Nguyen's inclusion is that he can take corners and free kicks, allowing the 6'1" Bradley to get in the box for set pieces. For reasons that I don't understand, Klinsmann has called Nguyen to the senior team only twice since he became the head coach in 2011.
Here's some footage of Nguyen (he's the blonde guy) facilitating his teammates from attacking positions. He always seems to be in the right place: either making overlapping runs with his strikers, straying wide to draw defenders and open passing lanes, or sitting right in the middle of the pitch and picking out runners with clinical passes.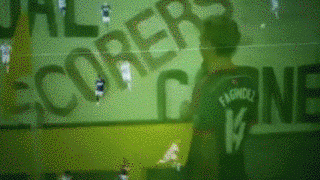 This is Nguyen just dropping an unbelievable ball to a running striker. He pulled out wide and drew a defender, received a knock-down from a teammate, then hit a runner with a crazy first-touch chip pass that fell perfectly for the finish.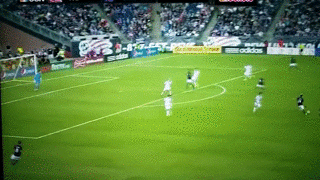 A beautiful set of give-and-go passing between Nguyen and his teammate opens a lane for a running striker behind the back line. Nguyen doesn't get the assist on this play, but it's his distribution and reading of the defense that made the goal possible. Almost any other American number 10 would have passed out to the left wing, which admittedly was also open. However, Nguyen had the composure and vision to bring it back to the middle and play a killer ball through the heart of the defense, leading to the easy tap in.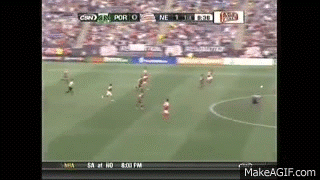 This one's an oldie, but it's still a crazy Nguyen highlight. He's the one who takes one touch and plays the astonishing ground through ball to the striker making a run. Incredible vision and touch on the pass; this would fit right in the United States' midfield.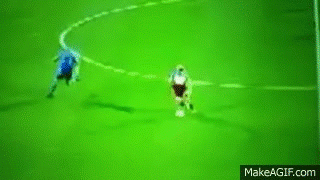 For your (and my) own personal enjoyment, here's Nguyen absolutely destroying a guy's ankles with a crazy step-over skill move.
It's clear that Nguyen is the attacking mind that the USMNT is currently lacking. I'd love to see a lineup sent out for the Mexico playoff game consisting of Clint Dempsey up top as a lone striker, Nguyen in the attacking midfield role right behind Dempsey, and Bradley sitting back as a defensive midfield pair with Jermaine Jones. Will we see it? Only time will tell, but I hope Jurgen realizes that this would give the U.S. its best chance of beating Mexico (and of him keeping his job) next month.