Halftime Brunch Bracket Round 2
The eggs have been scrambled, the forks put to use, and the results of our first brunch bracket round are in. In our second round of the Halftime Brunch Bracket, reigning champions of the midday meal will go head-to-head, tournament style. As the numbers whittle down to only the finest brunches DC has to offer, who will emerge victorious? Check out our match ups: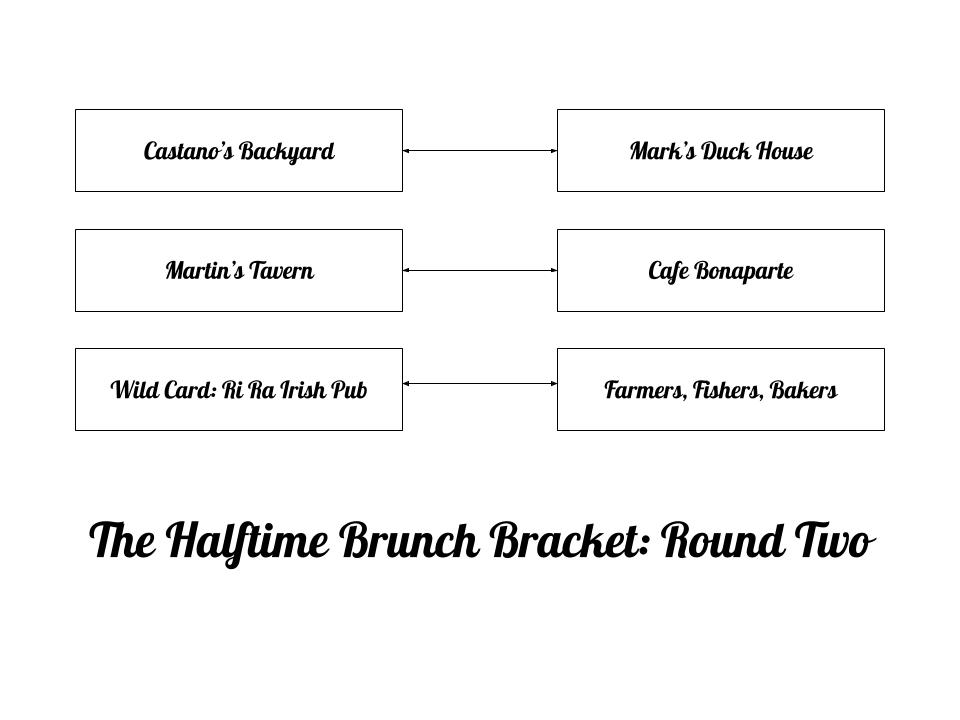 A Battle of the Oddities: Castano's Backyard will face Mark's Duck House.
A Battle of the Classiest: Martin's Tavern goes up against the oh-so-French Café Bonaparte.
The Wild Card round: A new challenger approaches! Can Farmers, Fishers, Bakers conquer our new addition, Ri Ra Irish Pub?
Stay tuned for this battle of the greats. Brunchers, get your forks, stomachs, and wallets ready!