1.)

To Pimp a Butterfly — 

Kendrick Lamar
Kendrick Lamar's latest LP is not for the faint of heart. In To Pimp a Butterfly, the Compton native directs his wide eyes outside of the small circle of his own personal experience. Where the focus in good kid, m.A.A.d city, Lamar's preceding offering, is limited to the streets Lamar inhabited as he grew, To Pimp a Butterfly is limitless, frantically attempting to grapple with every problem plaguing American society. Lamar captures a litany of deep, nuanced positions in just 80 minutes. The music constantly shifts between the genres of funk, jazz, and hip-hop in a way that is absolutely captivating. In To Pimp a Butterfly, Lamar proves that he is the voice for an entire generation.
-Daniel Varghese
2.)
Surf 
–Donnie Trumpet and the Social Experiment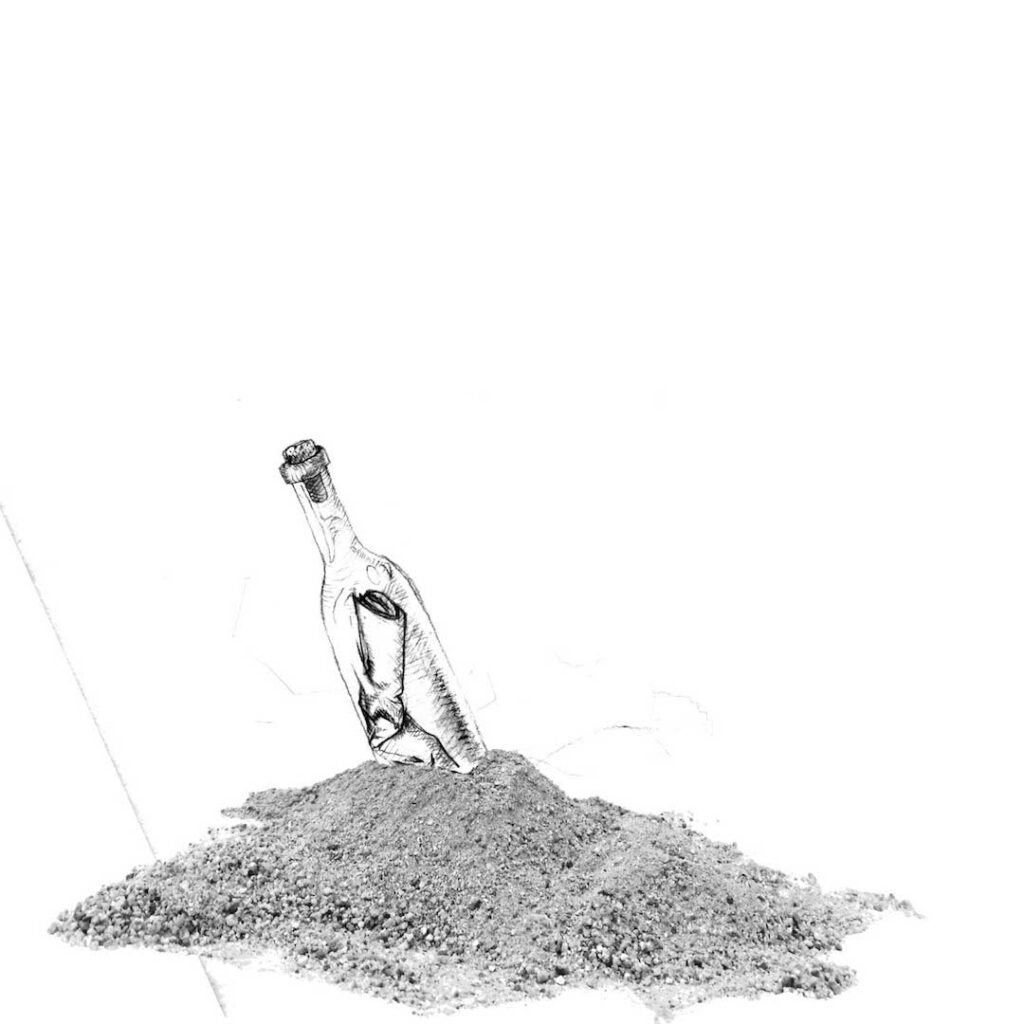 One can debate its coherence, but there is no questioning the musical achievement that Surf represents. Donnie Trumpet and The Social Experiment's debut effort is a collaboration in the truest sense — 57 different people are credited. Jazz, soul, and rap collide in a frenetic mixing of styles and talents loosely unified by the relaxed, ethereal sound that threads through the album. It lacks the linear qualities of Acid Rap, but this album was never intended to be a sequel. Where Chance the Rapper's individual masterpiece seemed to come from the sidewalk, the dorm room, and the passenger seat, Surf is made to feel like it floated down from somewhere in the skies.
-Kevin Huggard
3.)
If You're Reading This It's Too Late 
–Drake
Drake's surprise mixtape If You're Reading This It's Too Late was the best selling album of 2015 — but also a departure from the Canadian's usual style.The usual melancholy production from OVO Sound's 40 and PartyNextDoor takes a back seat to harder, more driven beats by Boi-1da and others, dictating a shift in Drake's flows away from the mellowness of Nothing Was The Same. This stronger style is evident on tracks like "10 Bands," "Energy," and "6 God." However, Drake still punctuates his new sound with the old, with several tracks taking after his signature emotional and mellow style. Drake may have released IYRTITL to make a quick buck, but he succeeded in evolving and varying his sound ever so slightly along the way.
-Sahil Nair
4.)
I Love You, Honeybear 
–Father John Misty
Father John Misty lives up to his paternal monicker in his newest LP, imparting wisdom and mystery throughout the 11 songs that make up the album. Misty may not always be the smartest person in the room, but he is certainly the most aware, of both himself and everything around him. The first half of his album serves as self- criticism; the second a critique of the society he lives in, in all of its confusion and complexity. This confusion serves as the basis for the core of the album. Misty is both sensitive and complacent, questioning and confident. His lyrics may mock modern American life, but the music he makes could be described as nothing short of Americana.
-Chris Dunn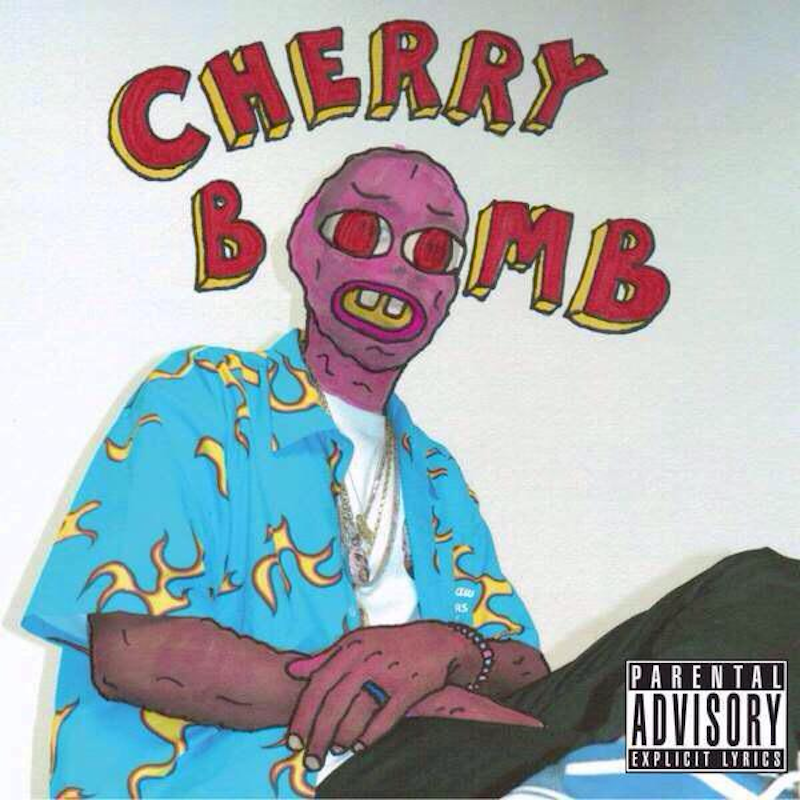 5.)
Cherry Bomb 
–Tyler, the Creator
While Tyler, the Creator may have gained his fame through his hip-hop collective Odd Future and their crazy antics, his third studio album shows his musical maturity and willingness to keep pushing the boundaries. Tyler blends traditional rap beats, jazz chord progressions, and synth-heavy instrumentals with his deep voice throughout Cherry Bomb. His lyrical content also shifts greatly in Cherry Bomb compared to his past albums. In a song like "2Seater," Tyler raps about driving his BMW, while "F*cking Young / Perfect" tells of Tyler's desire for a younger girl. Cherry Bomb takes Tyler in a new direction from his darker days of rapping about murder into a world of jazz, soul, and rap about money, girls, and cars.
-Ryan Miller
6.)
Hamilton
(Original Broadway Cast Recording)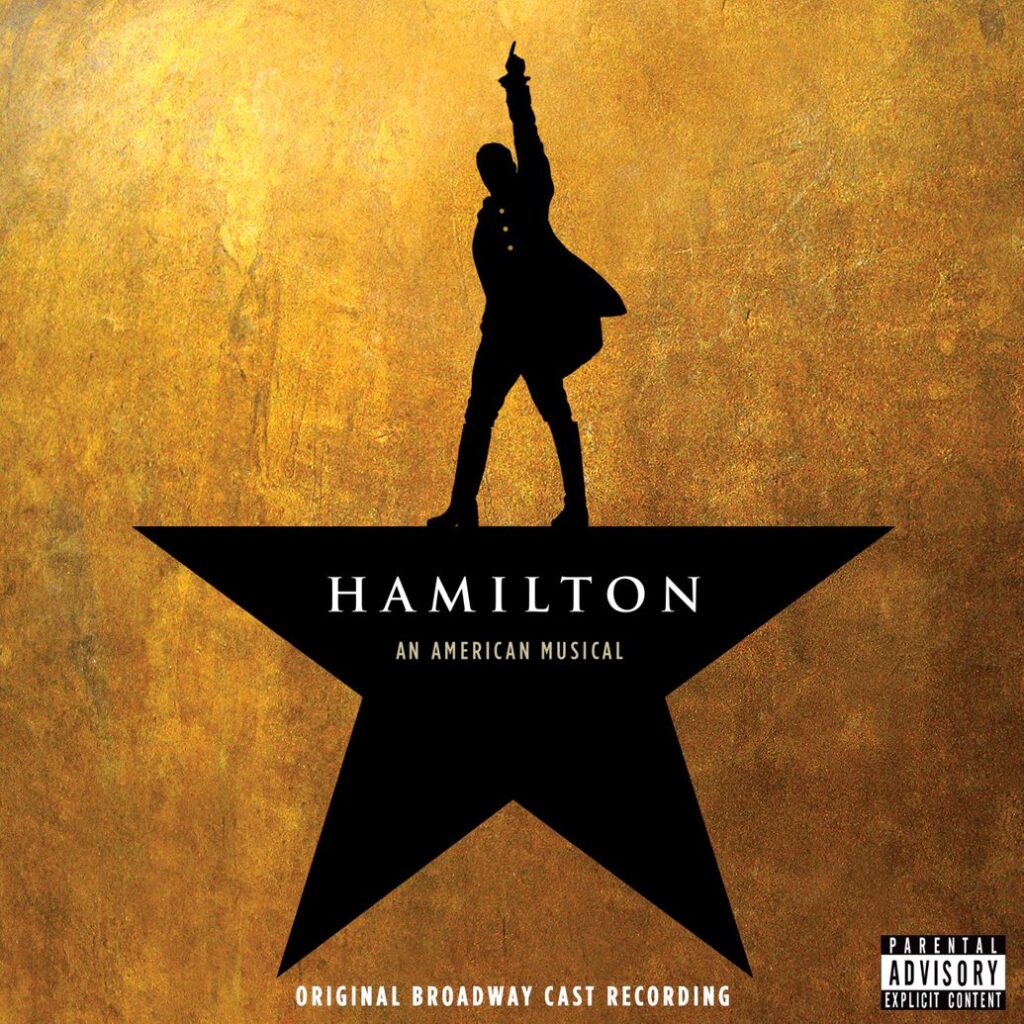 The driving force behind the hit Broadway musical Hamilton is creator Lin-Manuel Miranda's energy. All 46 tracks on the album exude Miranda's passion and literal genius (he received the MacArthur Genius Grant earlier this year). Every line of Miranda's rap musical about Alexander Hamilton is packed with references to everything from Biggie Smalls to Les Miserables. Miranda's lyrical mastery ropes listeners in as they meet the tragic Aaron Burr and the fiery Alexander Hamilton. A complex portrayal of very real events drives the album forward. You'll never appreciate American history more than after you listen. When tickets for the show are going at a hefty $700 a pop, the cast recording is the best alternative to seeing the show live.
-Danielle Hewitt
7.)
Every Open Eye 
–CHVRCHES
This sophomore album from the Scottish band CHVRCHES is a synth fan's dream. Every Open Eye covers the spectrum of electronic music ranging from bubbly pop to darker, new wave-style tracks. The trio remains loyal to the style of their first album while expanding their musical genre. Incredible tracks include "Down Side of Me," which uses enchanting hooks, expanding the sound that they presented to the world in Bones of What You Believe, the band's debut album. Although the album can feel a little generic and safe at times, CHVRCHES still takes enough risks to make the album a rewarding experience. Every Open Eye presents another interesting chapter in the life of CHVRCHES, revealing a new and unexpected expression of the synth-electronica genre.
-Mike Bergin
8.)
In Colour 
–Jamie xx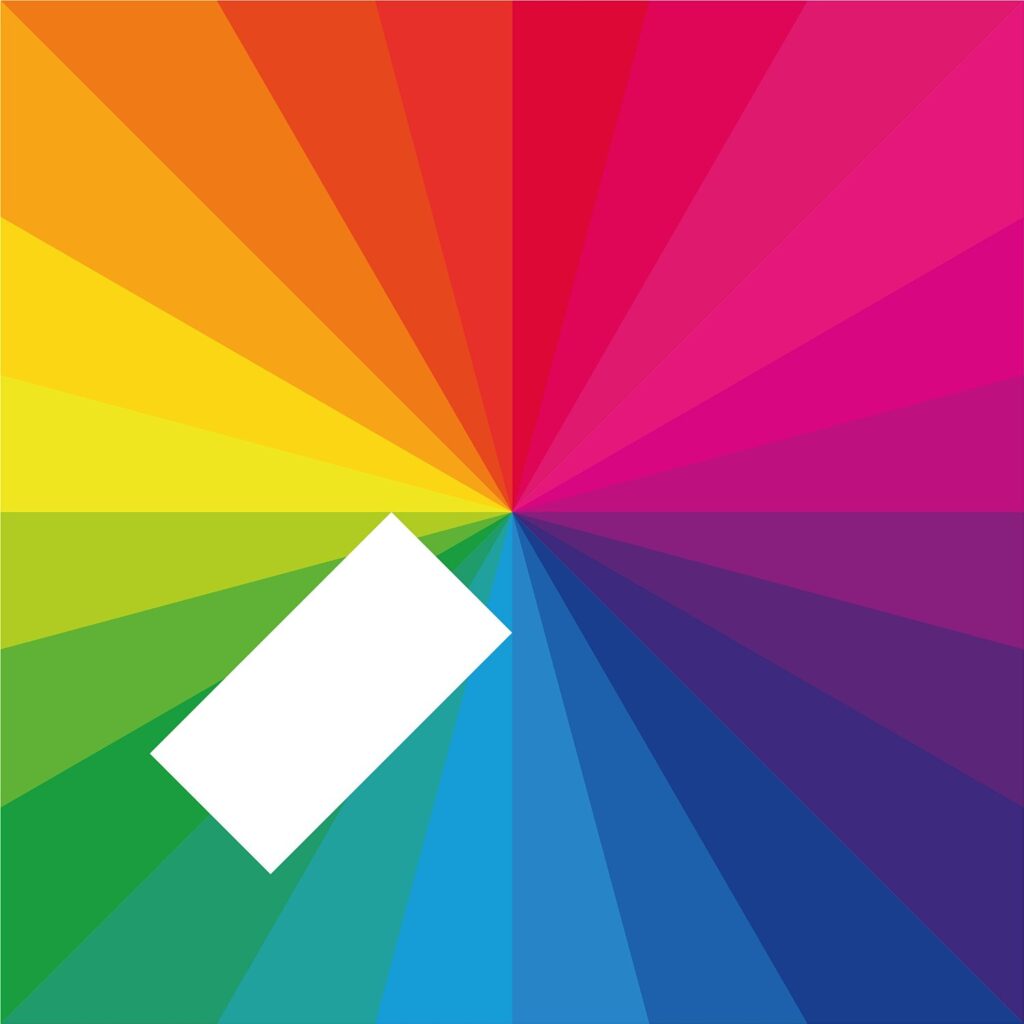 It begins with a swell, which breaks into a pointed beat. Then, like a car stalling, the high cymbals cut and make way for a short, deep drum fill. This is the beginning of "Gosh," the opening track of Jamie xx's solo debut album, In Colour. The producer begins to add ornamentation to its meticulously cultivated beat and before long the song has a melody. But just as quickly as it comes, the melody dissipates and is replaced by an outro of distorted, unintelligible words. Almost every song on the album finds precarious balances, where the raw potential within the music is unbearable, yet the beat almost never drops. In Colour holds you in sonic suspense. You cannot help but grab on tighter.
-Daniel Varghese
9.)
Currents 
–Tame Impala
The Australian rock band Tame Impala doubles their emphasis on penning silky, synthy, bass-driven grooves with Currents. Ditching the up-tempo, anthemic guitar riffs which brought them popular success, Currents creates a cohesive, melodic soundscape. The album's slower, more reserved rhythms pair well with the distant, lonesome lyrics. This marks a shift to a decidedly more pop-inspired sound and structure, which can be chalked up to Parker spearheading the album's writing, vocals, and production. The hyper-detailed production and isolated lyrics of the album represent a height in artistic achievement for the renowned act.
-Jay Benjamin
10.)
I Don't Like Shit, I Don't Go Outside: An Album by Earl Sweatshirt 
–Earl Sweatshirt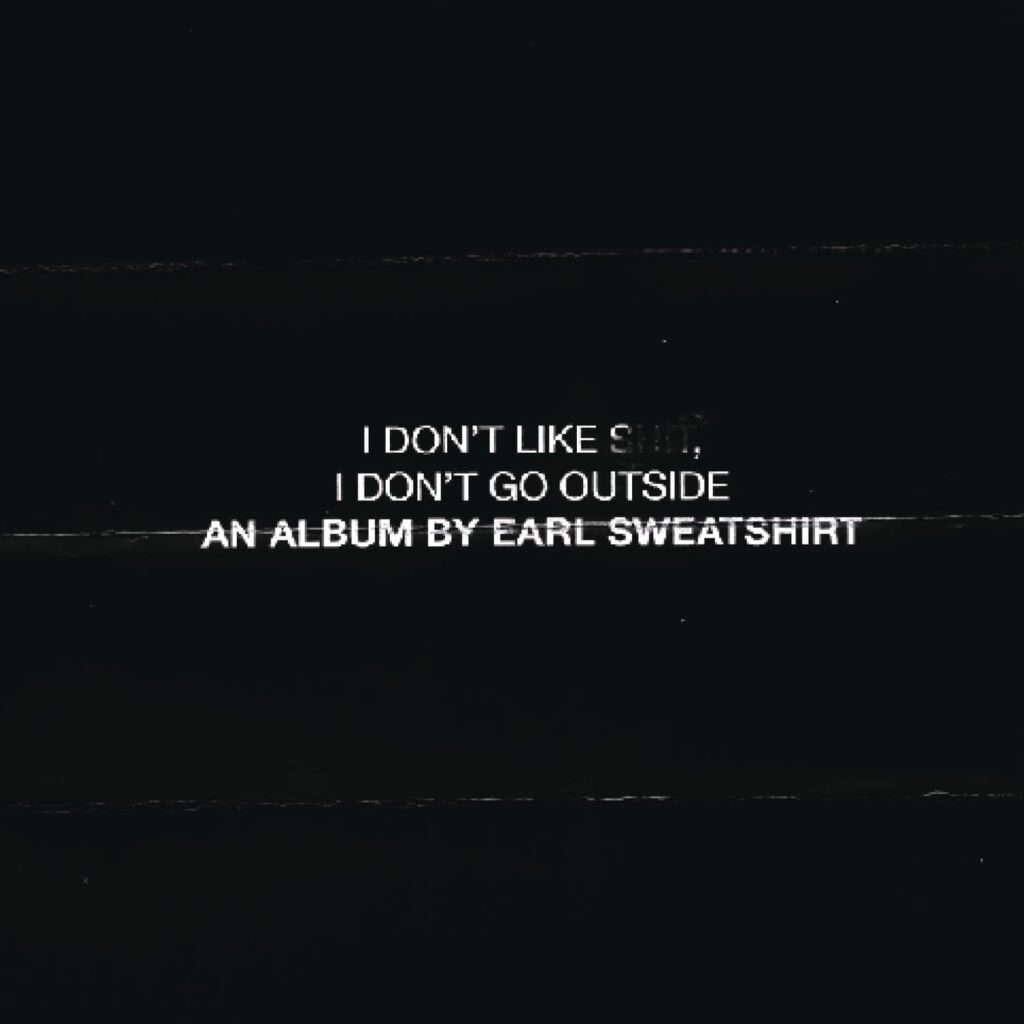 From the opening notes of "Huey," the Odd Future rapper invites listeners into his dark world of isolation, distrust, addiction, and depression. The instrumentals trudge along throughout the album, creating an unpolished, harsh sound that matches the content of Earl's verses. In "Grief," Earl describes his retreat inside, and the instrumental outro showcases that unfinished feeling in the production heard throughout the album. The album reaches its climax with "DNA" and fellow Odd Future member Na'kel's verse about a friend who died. I Don't Like Shit never veers from its introspective nature and, by doing so, succeeds in capturing Earl's feeling of aloneness.
-Ryan Miller