---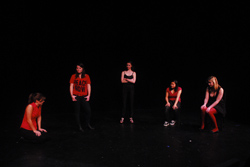 Eve Ensler's The Vagina Monologues confronts audiences' discomfort from its very first line: "I bet you're worried." As the play's introduction points out, it "doesn't matter how many times you say it, it never sounds like a word you want to say." But past the shock of The Vagina Monologues' frank language lies a well-crafted, emotionally gripping play, and one the actors, directors and producers of Georgetown's rendition hope will bring to light women's issues and sexuality on the Hilltop.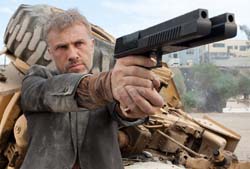 While scheming up his vigilante alter ego, Britt Reid, the man behind the mask in The Green Hornet, muses to his sidekick that the crime-ridden streets of Los Angeles need more than a mere superhero. "The city needs our help," he declares. "We could be heroes! We will pose as villains to get closer to the bad guys. That way, no one will suspect we're really the good guys!"
On Tuesday night, comedian and Georgetown grad Mike Birbiglia (COL '00) spoke with the Voice about his current tour, upcoming book, and his time on the Hilltop. Interview conducted and transcribed by Heather Regen.
---