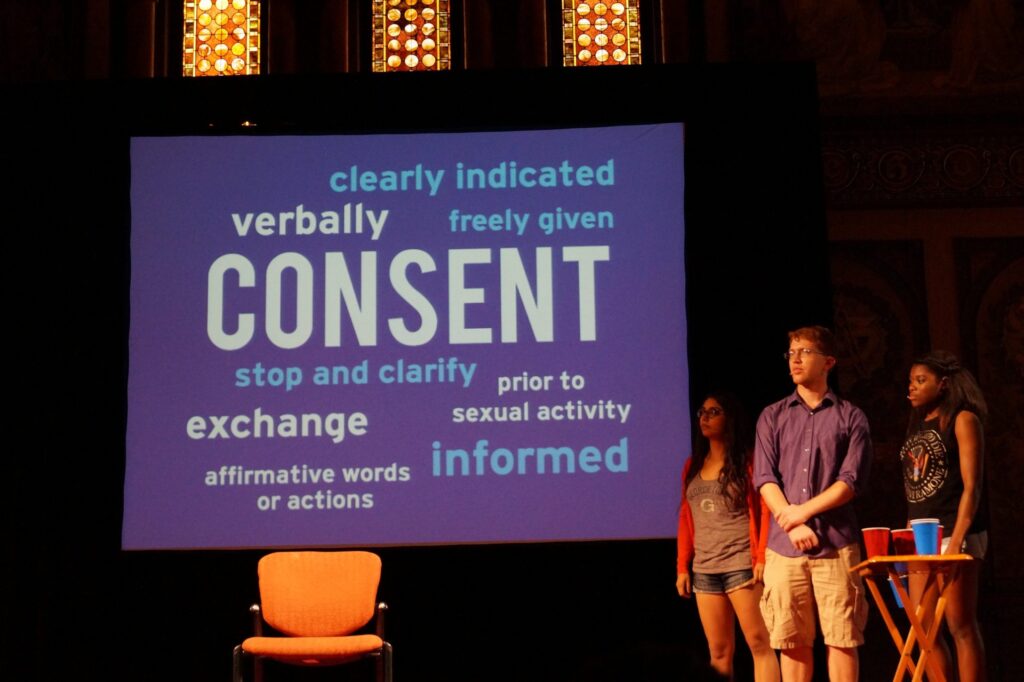 Editors note: This post is intended to provide a realistic and informative picture of sex at Georgetown. The information in this post is generally common knowledge and does not come from personal experience.
In recent years, sex at Georgetown has become a topic of heated national debate. Whether it's the remarks of radio personality Rush Limbaugh regarding Sandra Fluke, the Cardinal Newman Society's concern for the degradation of Georgetown's Catholic values, or the annual campus production of the Vagina Monologues and Sex Positive Week, people around the country seem remarkably interested in knowing what Jack Hoya is up to in the bedroom. Some people may think all this attention can be a little too intrusive at times, but hey, Vox doesn't mind if they like to watch.
Despite the stereotypes you may have heard about Georgetown or about college life in general, not everyone at Georgetown makes sex a top priority. According to the Voice's 2012 Sex Survey, 72 percent of Georgetown students claim to be sexually active. That's not to say that we don't have a few freaky Hoyas out there. As the author of Vox's advice column, Vox can say that she's counseled people on some seriously messed up stuff. In a follow-up to the Voice's 2012 survey, Vox ran its own sex survey in 2013, which found that 28 percent of respondents had used a vibrator.
If you do choose to take a romp in the hay during your time at Georgetown, here is some practical knowledge you'll need to know.
Contraception
The issue of contraception is one of the biggest topics on campus. In 2012, Georgetown's contraception policy came under scrutiny following the Sandra Fluke scandal. Ultimately, the scandal had no impact on Georgetown's policy, and the University still does not offer students birth control pills for contraceptive purposes. However, the University's student health insurance plan does cover birth control pills if they are prescribed by a physician for a medical reason unrelated to birth control.
Condoms and the pill are the two most common contraceptive methods among Georgetown Students. 51 percent of female respondents to the Voice's sex survey reported using the pill in 2012, and most of those students said that they get the pill from an external medical provider or from Planned Parenthood. Only 5 percent of respondents said they receive their birth control pills from the Student Health Center on campus.
Anyone who wants to buy condoms has to go off campus to do so. The best place to get them is the CVS on Wisconsin Avenue.
The student group H*yas for Choice, which is not officially recognized by and does not receive funding from the University, stands in the center of the contraception debate on campus. The group regularly tables in Red Square and the Leavey Center, handing out free condoms to students. The group also offers other services such as a condom delivery service for parties. However, the University refuses to make H*yas for Choice an official student group on campus, leaving the group vulnerable to censorship and raising questions about free speech on campus.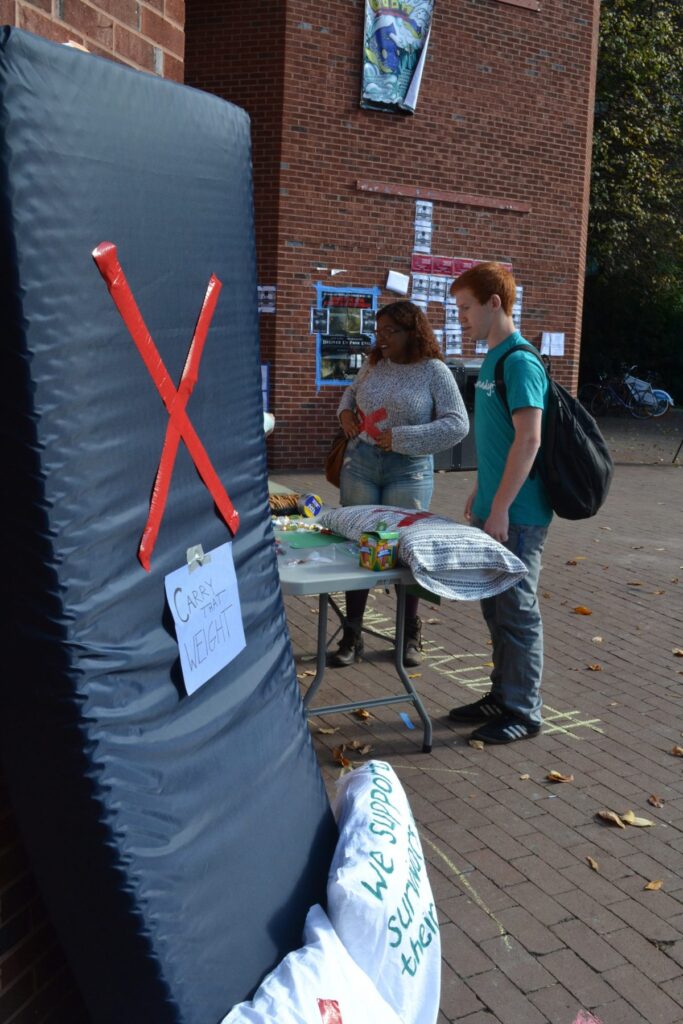 Hook-up culture and sexual assault
When it comes to romancing, Georgetown culture largely favors hooking up to Jane Austen-style wooing. The gentle manners of Mr. Darcy probably seem too impractical for the result-oriented student body. Hooking up serves a wide variety of purposes. Many students just want to blow off some steam. In some cases, hooking up can be a precursor of a relationship. However, students should wade these hormone-laced waters with caution.
Although many Georgetown students feel protected from the real world by the infamous Georgetown Bubble, sexual assault is an ugly reality on campus. In June, the University released the results from its Sexual Assault and Misconduct Survey, in which 31 percent of female students reported experiencing non-consensual sexual contact since entering Georgetown. Sexual assault has become a top priority for the student activists and the University has made some progress on addressing the issue and protecting survivors. Steps taken in recent years have included the sexual assault survey, the creation this summer of a task force dedicated to the issue, and the introduction of an alcohol amnesty clause into the Student Code of Conduct that allows students to report cases of sexual assault without facing repercussions for violating the University's alcohol policy. Additionally, all freshmen will attend a mandatory sexual assault educational workshop as part of New Student Orientation.
Resources for sexual assault survivors and pregnancy
If you have been sexually assaulted, there are a variety of resources on and off campus to offer you support. Student Health Services, located in Village C, staffs a number of professionals who are trained to deal with sexual assault, relationship violence, and other types of trauma and are equipped to support students through the emotional, physical, and legal aftermath of being sexually assaulted. Student Health Services also offers counseling and support to students who may be pregnant and distributes free pregnancy tests, no questions asked.
UASK DC is an all-in-one smartphone app with a list of hotlines and resources for all relevant information for sexual assault survivors.
Kitestring is another useful app that checks up on you throughout the night and contacts your friends if you are unable to answer the phone.
File photos: Georgetown Voice
This article was first published in 2014 on Vox Populi.