Six years ago, the Voice made a flowchart predicting every conversation you'll have at New Student Orientation. Six years later, everything still rings true.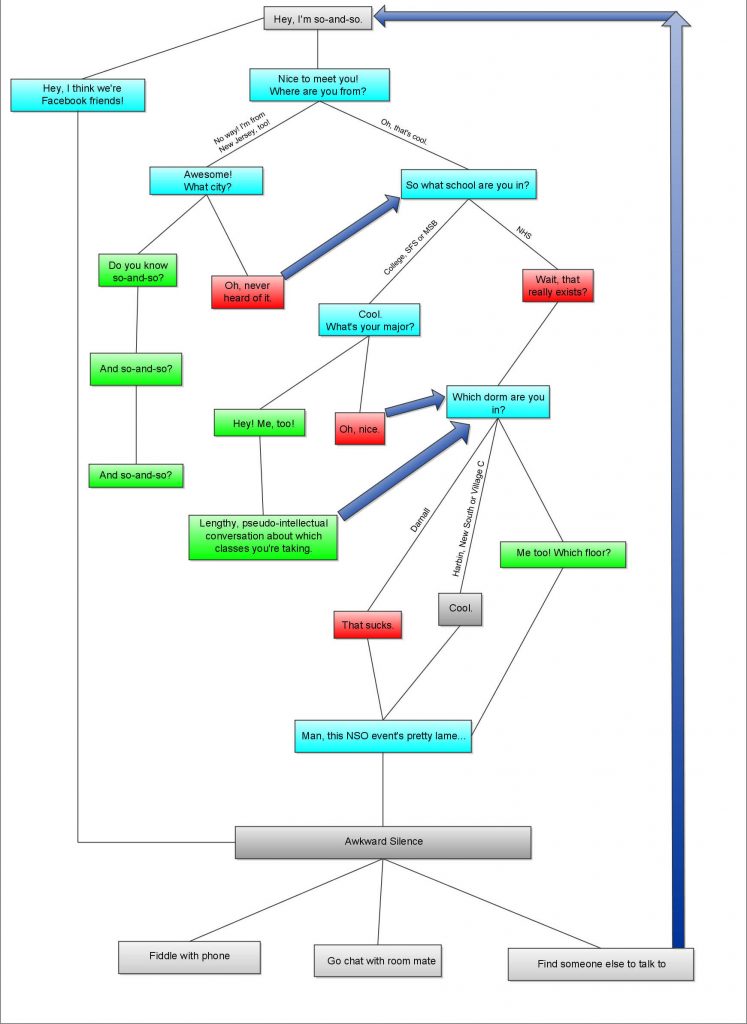 (click to embiggen)
The moral of the story is, don't worry if you can't find a BFF the first few weeks, especially during NSO. Almost everyone is an out-of-state student, and there's lots of pressure to know everyone, but don't be upset if you find yourself alone sometimes.
Just be your authentic self, and people will come to you. In any case, you don't have to be friends with everyone you meet, and especially those from your OA group, your floormates, or acquaintances of acquaintances. They're totally random, and there's no guarantee you'll have anything in common with them. Some people stick with their freshman floor friends for all four years, but many don't.