Move-in may be over and done, but there's still plenty to know for your first year on the Hilltop. Don't worry, the Voice has you covered. Over the years, our staff has tackled all the need-to-know topics to make your first semester a great one.
Transportation and Getting Around DC by Kenneth Lee
"Don't forget to purchase a SmartTrip card at a station or at a CVS store before your first trip to save time and money while taking public transport in the city."
Georgetown may not have its own metro stop, but there are still plenty of ways to get around the city. Kenneth Lee explains all things transportation from the GUTS bus locations to local bike routes.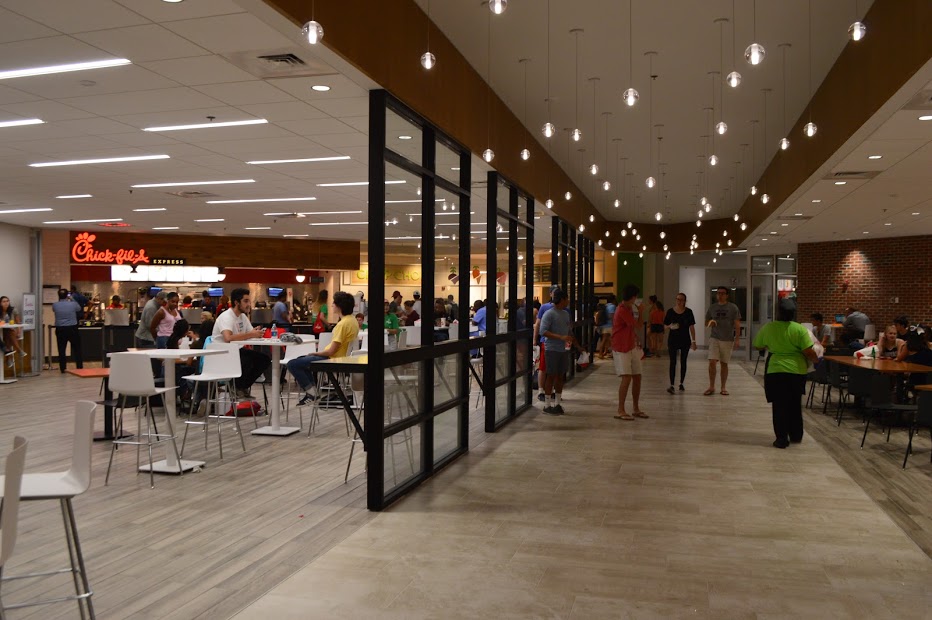 The World of Leo's and On-Campus Dining by Kenneth Lee
"Consider bringing tupperware to stuff some extra sandwiches or cookies home or take some apples and bananas."
Like it or not, all freshmen are required to purchase a meal plan. Kenneth Lee reports on the tastiest and most efficient ways to use spend swipes and flex dollars.
Mental Health at Georgetown by Megan Howell and Eleanor Sugrue
"Your entire world seems to be contained within Georgetown—your classes, clubs, sports, extracurriculars, and friends. This 'bubble' can create stress and anxiety. A great way to relieve this stress is to 'break the bubble.'"
The transition to college is hard on everyone, whether we admit it or not. Each and every person deserves to care for themselves. Megan Howell and Eleanor Sugrue explain the resources available at Georgetown and beyond.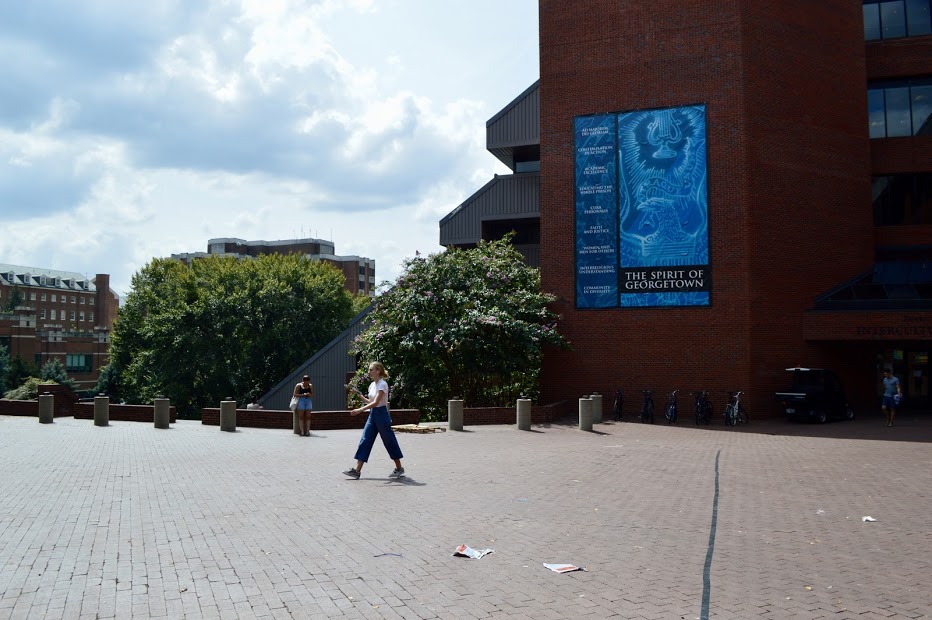 Going to the Student Activities Fair by Grace Brennan
"So many freshman make the mistake of going to every single table and scribbling their netID down, no matter the club. Don't let every club's cheerful speech, free food, and colorful flyers fool you. Sign up if you're actually interested and your email inbox will thank you later."
Georgetown has hundreds of clubs ranging from astronomy to activism and everything in between. Grace Brennan explains how to make sure you don't miss out on some amazing extracurricular opportunities.
The Four Freshmen Dorms by Kenneth Lee
"As time goes by, even with the malfunctioning elevators, you'll realize that life at Darnall ain't so bad. Its close proximity to Vital Vittles and the 24-hour Epicurean restaurant means that you can stuff your gob with food at any time of the day."
You can't choose your dorms, but you can choose what you do with them. Whether you're on VCW 2X or D1, Kenneth Lee reveals how to make the most of your setup.
The Arts at Georgetown by Chris Almeida
"There is no marching band at Georgetown. Instead, the Pep Band, which plays at football and basketball games, serves as the main spirit-related musical group on campus."
Georgetown is known more for politics than its art scene. Luckily, Chris Almeida explains the many options available for students looking to express themselves on the Hilltop.
Traditions at Georgetown by Grace Brennan
"Regardless of political party, a tradition for both Georgetown students and students from the surrounding D.C. colleges is to take a quick run to the White House after the presidential election results are announced."
Every college has its own unique set of rituals that bind the entire student body together, and Georgetown is no different. Take Grace Brennan's advice and be sure not to miss out on some essential Georgetown experiences.
Featured Image Credit: Voice Flickr