It's been a busy summer for the arts. From big-budget franchise films to thought-provoking reads and album releases, a leisure team of writers and editors have pooled together a list of personal favorites from Summer 2015.
End of the Tour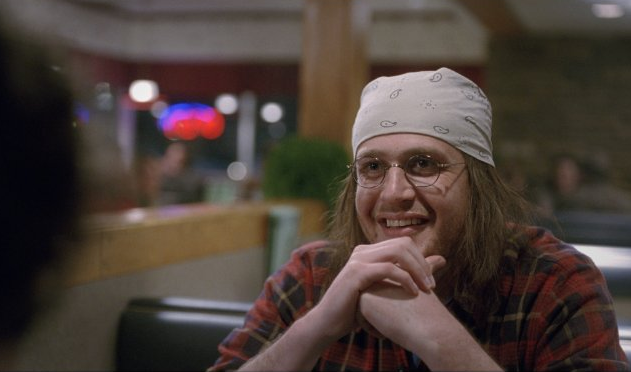 Based on David Lipsky's memoir Although of Course You End Up Becoming Yourself, The End of the Tour tells the story of Lipsky's days spent with writer David Foster Wallace. Lipsky, played by Jesse Eisenberg,  follows Wallace during the latter's tour for his novel Infinite Jest in 1996, and the majority of the film consists of their conversations and musings.  Known usually for his comedic roles in movies such as The Muppets Movie and television shows like How I Met Your Mother, Jason Segel emerges from his funny-guy mold to star as Wallace, and has earned abundant praise for his performance. Some critics are even tipping him as an early Oscar candidate. Wallace and Lipsky's chats range from hilarious to somber and thought-provoking, while Eisenberg and Segel's chemistry creates an open and sincere dialogue. If you're a fan of meaningful conversation, here's a thoroughly enjoyable one-hundred minutes of it.
– Brian McMahon
---
Me and Earl and the Dying Girl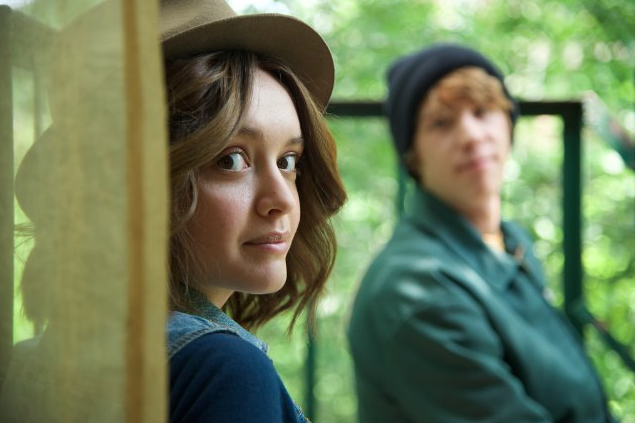 "Cancer sucks" is the understatement of the century that summer release Me and Earl and the Dying Girl makes loud and clear with a surprising and charming authenticity. The film peels back the complicated layers of emotion that fill this repeated, and seemingly simple, phrase through the relationship between protagonists Rachel and Greg. Both high school seniors, the two characters begin the movie with an unorthodox friendship, which flourishes into something strangely insightful, tugging viewer's heartstrings throughout. Not only does the film show vulnerable moments between Rachel and Greg as they deal with the realities of her diagnosis, Me and Earl and the Dying Girl relishes in the ordinary rhythm of life that beats on regardless of the characters' unordinary circumstances. Actors Thomas Mann and Olivia Cooke defied expectations of a predictable premise with expressions of the genuine intricacies developed from coinciding feelings of delight and despair. Me and Earl and the Dying Girl speaks honestly, with a tear-filled smile, to audience members, making it a must-see film of the summer.
– Dinah Farrell
---
Ex Machina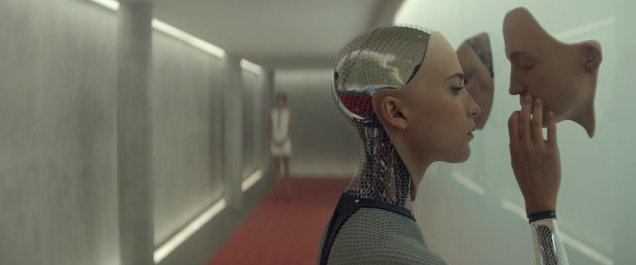 Ex Machina is a sublime and realistic look at the implications of artificial intelligence. Writer and director Alex Garland keeps the film contained to mostly one location and chooses to build the plot with a slow-burn style that is equal parts intriguing and visually arresting. Alicia Vikander, 2015's breakout star, carries the film as Ava, a stunningly beautiful robot who can (or maybe cannot) think like a human being. Oscar Isaac portrays her eccentric creator, Nelson, and Domhnall Gleeson plays the naive and unassuming programmer Caleb, who is tasked with investigating how advanced Ava is. To say anymore about the film would ruin the experience, as Ex Machina is best enjoyed with little knowledge of plot. The film's climax is one of the most satisfying in recent memory, and it demonstrates how even a minimalist film can leave the viewer asking a litany of questions when finished.
– Graham Piro
---
The Gift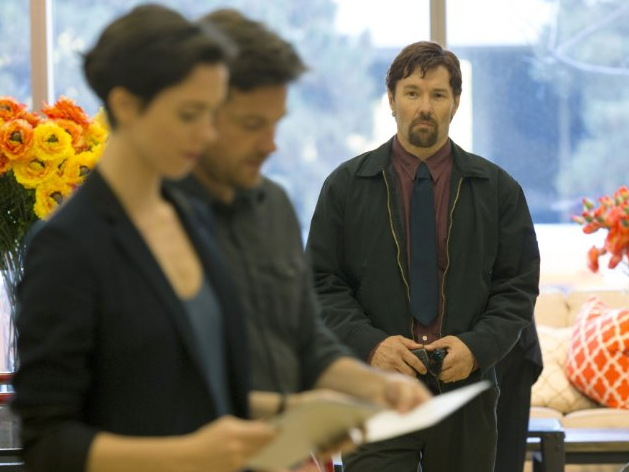 The Gift's advertising made the film seem like a standard horror movie, but the finished product was one of the most psychologically thrilling and brilliantly involving films of the summer. Joel Edgerton, who acted in, produced, wrote, and directed the film, plays Gordo, a seemingly crazed psychopath who is determined to ruin the lives of a married couple played by Jason Bateman and Rebecca Hall.The film starts as a run-of-the-mill stalker flick, but quickly takes twists that throw the audience's expectations out the window. The three lead actors are all fantastic, but Edgerton's unhinged psycho is undoubtedly the show-stopper. The Gift takes the clichés of the slasher genre and turns them on their head, resulting in a chilling and unnerving experience that's sure to keep even the most seasoned horror veterans on the edge of their seat.
– Graham Piro

---
Mr. Holmes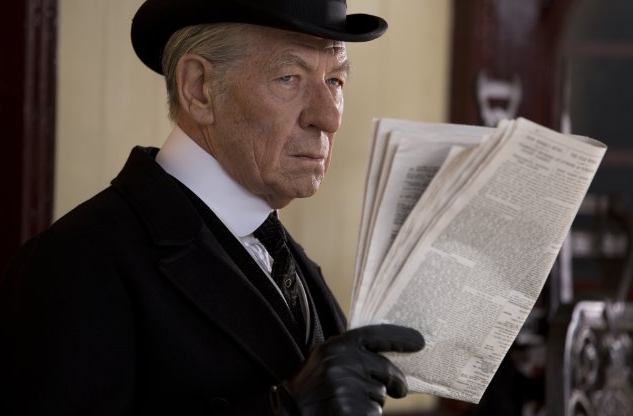 In what is certainly an unusual take on the famed detective, Ian McKellen portrays an aged Sherlock Holmes who attempts to recall the details of his final case while in retirement. The film benefits from a focus on Holmes' character as opposed to the mysteries (told seamlessly through flashback), which gives the movie a surprisingly poignant, emotional core. McKellen is outstanding as the eponymous detective, embodying Holmes' regret of the mistakes in his career in every tired facial expression and look. The film is not very long and has a story with very low stakes, but the supporting cast is sublime and creates a simplistic, yet beautiful narrative that tells of another side to the seemingly immortal detective.
– Graham Piro
---
Mad Max: Fury Road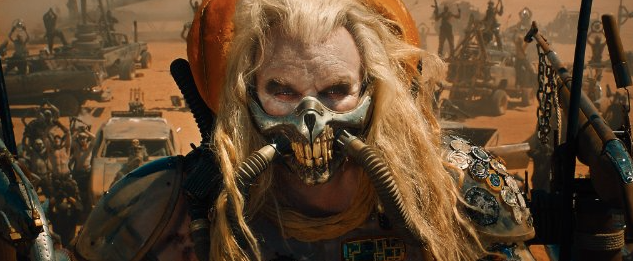 In a year filled with big-budget franchise films, Mad Max stood out as one of the best action movies not only of the summer, but also in recent memory. Returning to helm Mad Max after directing the original films, George Miller balances stunning action sequences with a memorable post-apocalyptic narrative. Though the talented Tom Hardy starred as Max, it was Charlize Theron who captivated viewers as the intimidating and intense Imperator Furiosa, earning rave reviews acclaiming Furiosa to be the strongest female action character of the year. While the rest of the summer was dominated by films like Avengers: Age of Ultron and Jurassic World, Mad Max achieved a rare but rewarding combination of critical and commercial success, grossing over $350 million worldwide.
– Brian McMahon
---
Inside Out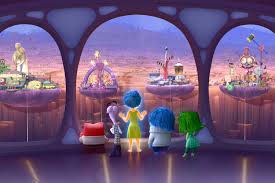 It's been a rough couple of years for Pixar. After movies such as Monsters University and Brave failed to impress an audience with extremely high expectations, Pixar's latest effort. Inside Out, had to be very good. Luckily, it's great.
Paired with a team of psychologists, director Pete Docter, the brains behind the beautiful film Up, returns to create the incredibly moving story of Riley, an adolescent girl struggling after a difficult move to San Francisco. Her actions are strongly controlled by her emotions, which are represented by five characters—Joy, Sadness, Disgust, Fear, and Anger—who reside in Mission Control, otherwise known as Riley's brain. The concept is a little bit odd for sure, but because of the film's star studded cast and total commitment to seeing this far-out concept though, Inside Out is a brilliant success. The film is now even being used to help teach children how to explain and express their emotions. Bravo.
– Daniel Varghese
---
Wilder Mind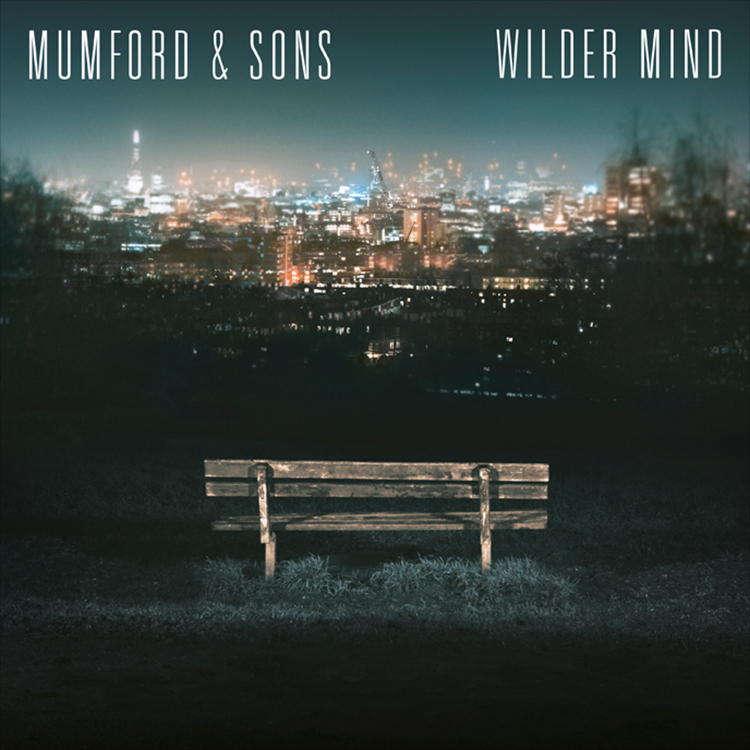 After bursting onto the worldwide music scene with Sigh No More and firmly establishing themselves with the 2013 Grammy Album of the Year Babel, Mumford and Sons returned from a shorter-than-expected hiatus with the vastly different Wilder Mind. Putting aside their traditional acoustic folksiness for a more produced sound, the band alienated and confused some loyal followers and critics, but nevertheless produced an album both commercially and artistically successful. The band was scorned for their more pop-leaning work, but songs like "Believe," "Tompkins Square Park," and "Broad-Shouldered Beasts" maintain the band's customary soulfulness, even as electric echoes replace the beaten banjos of albums past. Lead singer Marcus Mumford and his gravelly voice helped the album soar to the tops of charts across the world, but don't let the commercial success fool you. The Londoners' work is still as emotionally distraught as ever, making for a complete and effective album.
– Brian McMahon
---
Beneath the Skin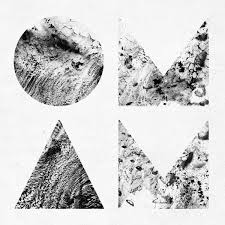 Almost four years after their monumental debut with My Head is an Animal, Of Monsters and Men finally released their second album, Beneath the Skin, in June. Fans of the indie-pop/folk fusion group will rejoice: the Icelandic band has maintained its original sound and themes throughout most of Beneath the Skin. Listeners will rediscover brooding, metaphorical ballads in tracks such as "Wolves Without Teeth," and "Drowning," but will also bounce along to anthems such as "Empire," and "Crystals." Yet Beneath the Skin is clearly a more mature work, evident in the added sophistication and personal intimacy within OMAM's sophomore album. While the group heavily relied on harmonies and blending elements in My Head is an Animal, Beneath the Skin gives each vocalist the opportunity to present his or her respective timbres and styles. On "Organs," for example, lead vocalist and guitarist Nanna Bryndís Hilmarsdóttir uses no whimsical allusions to describe inner heartbreak and regret. Her voice stands alone but resolute against the soft string accompaniment, creating an eerily beautiful and soul-bearing sound that truly exemplifies the newfound intimacy of Beneath the Skin. For both prior OMAM fans and curious listeners, Beneath the Skin is certainly not an album to miss.
– Elizabeth Baker
---
Summertime '06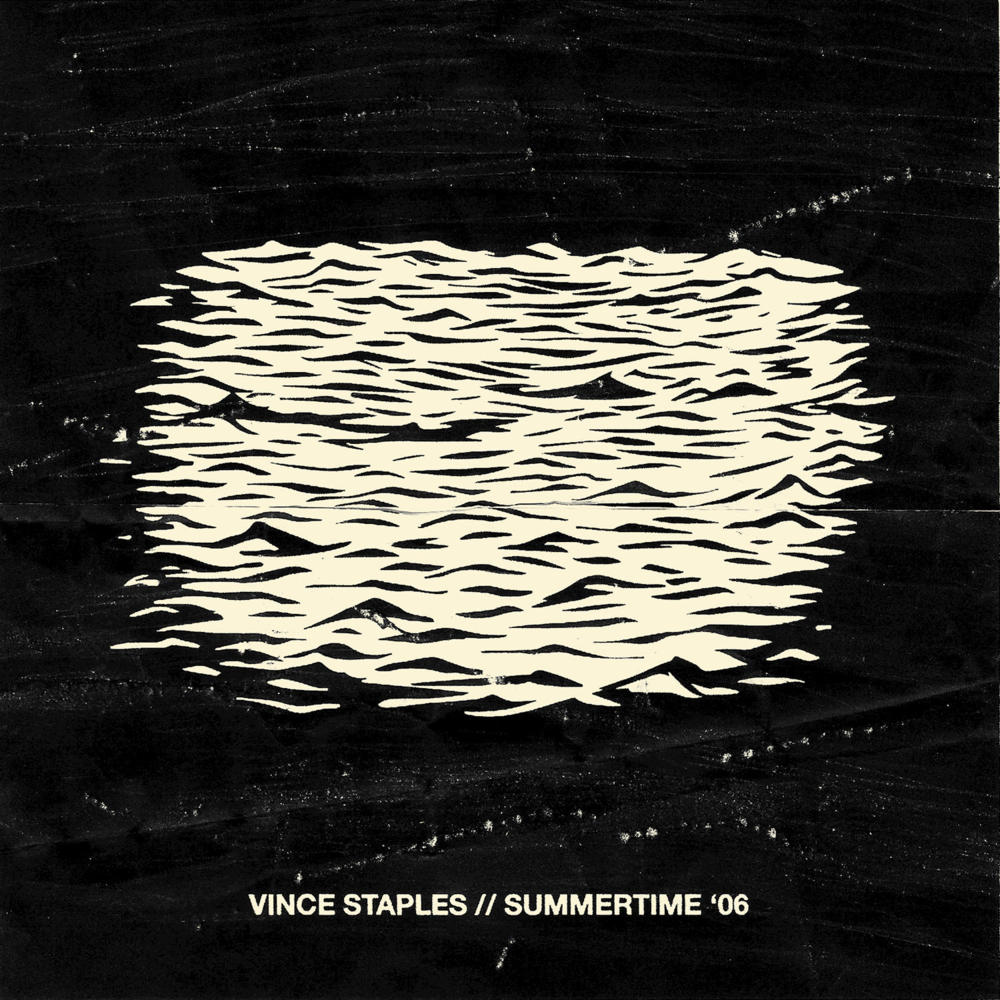 Summertime '06 lands like a brick thrown through a window: quick, aggressive, and impossible to ignore. In his first studio album, rising star of West coast rap Vince Staples describes his adolescent years as a gang member in Long Beach, California. While the concept might sound suspiciously similar to that of Kendrick Lamar's good kid, m.A.A.d city, it's quite clear after one listen that Staples's creation is much different. Unlike Lamar's album, '06 is dark. Many of the verses are rapped over grinding instrumentations that are meant to jar and unsettle the listener. This, coupled with Staples' matter-of-fact style of rapping that refuses to glorify, explain, or justify anything that he sees, hears or feels, increases the tension. The result is an album that forces you to pay attention to exactly what you might want to ignore.
– Daniel Varghese
---
(Don't) Go Set a Watchman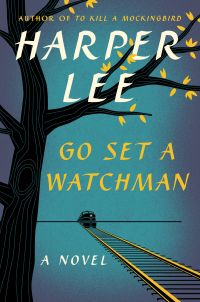 Sequels that appear decades after the release of the original titles are often really, really bad—see Indiana Jones and the Kingdom of the Crystal Skull (actually, don't see it). Mad Max: Fury Road may be the exception to this rule; Harper Lee's Go Set a Watchman isn't. You just know that it's bad when a Georgetown English professor publicly calls the work "kind of a mess" and makes no apologies for it. Maybe I'm not qualified to make that judgment myself, since I refuse to read Lee's surprise follow-up to her 1960 novel To Kill a Mockingbird. I don't doubt that Go Set a Watchman has value–since it is, for all intents and purpose, a first draft, it undoubtedly offers insight into the writer's craft. But I have seen and heard enough to know this allegedly long-lost manuscript doesn't hold a candle to the book we all treasured in our middle school English classes. Don't get me wrong, it's not that I don't want to "ruin" my relationship with Atticus Finch, who—spoiler alert—turns into a raving racist; I'm not reading Go Set a Watchmen because it strikes me as a money-making endeavor rather than a literary one. Nothing in this world may be sacred, but don't expect me to play a part in the corporatized desecration of an American classic.
– Noah Buyon
---
The Cartel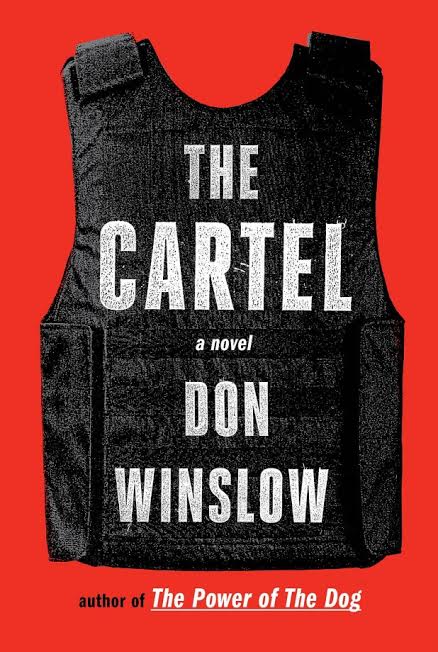 600 pages have never felt so short. Don Winslow's The Cartel grabs you, drags you south of the border, and throws you headfirst into the world of Narco-politics. Former DEA agent Art "Killer" Keller is forced out of retirement when a hefty bounty is placed on his head by former friend and defacto drug king Adán Barrera. What follows is a pulse-pounding race for money, control, and power that tears the country apart. Far from a simple thriller, the strength of Winslow's novel comes not only from its honest depictions of violence, but also from his portrayal of the effects of violence on the country. México is a land of artistry, natural beauty, and strength – but one that's sick, diseased by American addiction. It's this intimate depiction that makes connecting with the novel's (rather large) cast of characters so simple. No one wants the violence to continue, but it spreads like a cancer, unobstructed.
Brutal, heart-wrenching, and definitely worth your time.
– Christopher Castano