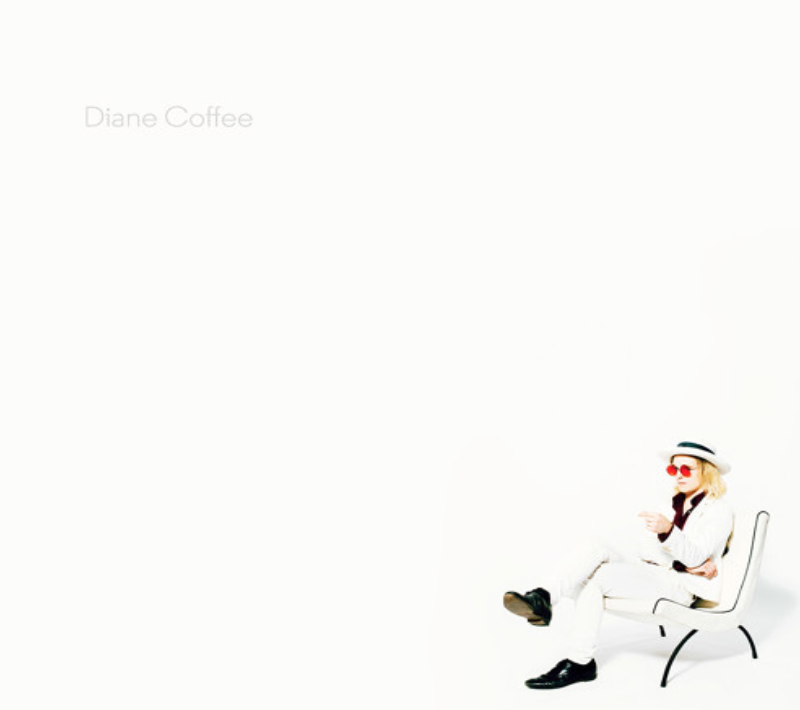 The college town of Bloomington, Indiana may be the last place one expects to find music rooted in the Motown tradition. Yet that's just where Diane Coffee, the solo project of session drummer Shaun Fleming, recorded his interpretation of blue-eyed soul.
Known most prominently as drummer for the psychedelic indie rock band, Foxygen, Everybody's A Good Dog is Fleming's second recording as Diane Coffee. The drummer pairs soul with elements of 70's glam rock, creating a sound he describes as "Sam Cooke meets Meat Loaf," all while maintaining his familiar prism of lush, psychedelic jams.
The album's discordant sonic backdrop lends well to its equally uncertain lyrics, where Fleming ponders matters of love, rather than express complete joy or lament heartbreak. The record becomes not so much a confident, cohesive statement, but rather a journey filled with questions that keep the listener curious throughout.
Unexpectedly, the album's sound, which draws so heavily upon artists of the past, can be highly derivative at times. At its worst, tracks such as "Tams Up," sound as if someone asked David Bowie to cover The Temptations. The song is too reliant on soul music tropes, such as Gospel chord progressions and shoehorned scatting from a chorus of female background singers, giving the piece an air of inauthenticity.
Yet at his best, Diane Coffee manages to create a fully realized sound with accents of Motown and glam rock. "I Dig You" captures the lyrical simplicity of a soulful love ballad as Fleming repeats, "I dig you, baby." His voice wavers between crooning lover and full-fledged glitter rocker, all while overlaying Bowie-esque guitar effects spliced with synthy riffs.
Throughout Everybody's A Good Dog, Diane Coffee's ordered cacophony celebrates a variety of rich musical traditions, while still creating a voice all his own. The record both looks toward the future and links with the past,  producing something completely unique from the most unlikely of places.
Voice's Choices: "I Dig"