Asli Acar (COL '18) tries to wear a piece from her clothing line, Bassigue, every day. On the day of our interview, she chose a plain white T-shirt with the vague message "cupid missed me" in small, black text on the front.
During her photo shoot, she turned around to show a tiny red embroidered arrow on the back of her shirt. It's a subtle, delicate detail, yet intriguing enough to be a conversation starter.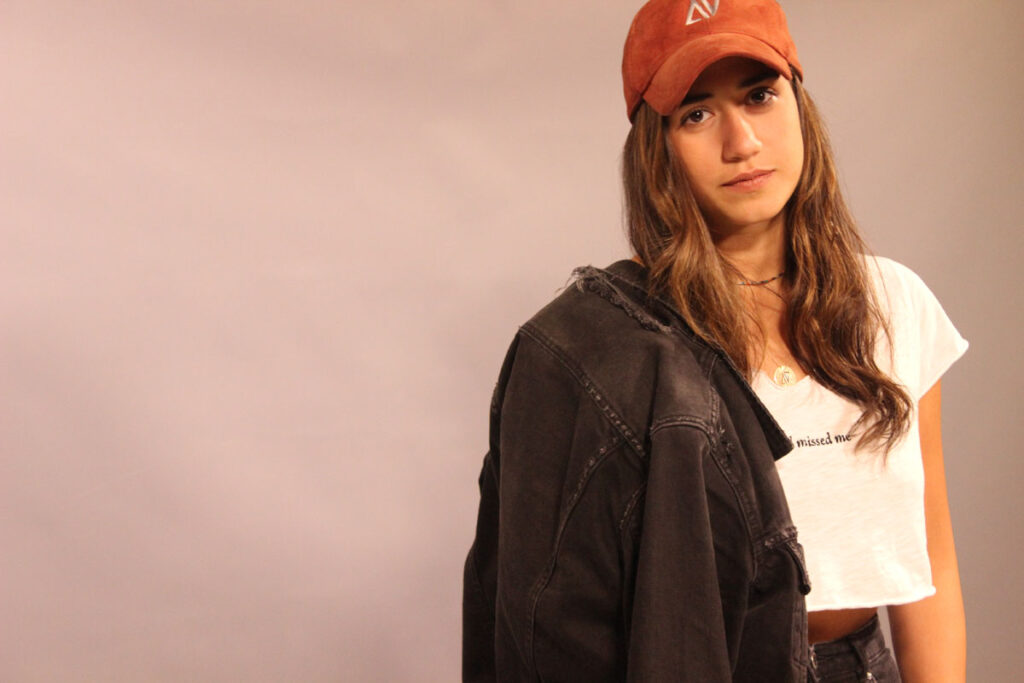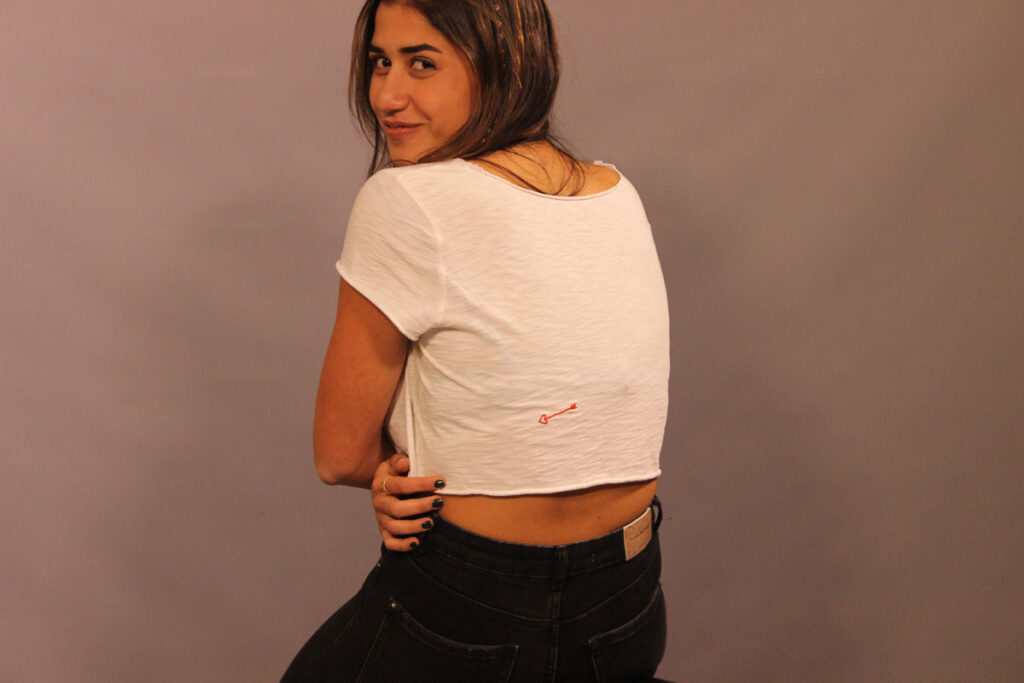 That's the goal of many of the T-shirts in Bassigue—the passion project Acar's been working on since her freshmen year at Georgetown University. Originally from Istanbul, Turkey, Acar is currently studying psychology. She celebrated Bassigue's one-year anniversary at the end of September 2017.
Bassigue, which combines the words "basic and vogue," aims to solve a frustration Acar experienced firsthand.
"Either you go and buy T-shirts from very expensive brands like Rag and Bone or All Saints, like $200 above, or you go to Zara or H&M or Forever XXI and buy cheap T-shirts that you will only use for a year or half of a season and then throw away," Acar said.
Acar wanted to wear clothes that were both versatile and high quality. Finding none, she set out to create her own. She brought the idea to her best friend, George Washington University senior Gamze Keklik, during the summer of 2015. Keklik immediately agreed, and the pair began working on creating a logo and a name.
From then on, the Bassigue team worked for a year on their brand and the production details before their official launch. The very first item Acar designed was a T-shirt called "Hangover." She drew the design by hand and it was one of Bassigue's first items to sell out.
She has since expanded the brand to include a wide array of T-shirts, sweatshirts, and hats with simple designs and quirky phrases. Her pieces include an all-black T-shirt with a white embroidered outline of New York City and a white T-shirt sporting the phrase "why limit happy to an hour." In this upcoming season, the brand hopes to expand to include a wider selection and a larger range of items.
"Asli never stops working. Bassigue has expanded and has become more and more successful since its launch about a year ago, yet what brings Asli the most happiness is seeing that people are genuinely happy in her products," Gabriella Mas (COL '18) wrote in an email to the Voice.
Launching Bassigue was no easy task, however, especially when Acar had to establish credibility as a young woman in the field.
At its highest ranks, designers in the fashion industry are disproportionately male. A 2016 survey analyzing womenswear brands in fashion weeks across New York, London, Milan, and Paris found that only 40.2 percent of the 371 designers representing the 312 brands were female.
In other words, men make more clothing for women than women do.
The reasons for this imbalance are unclear. According to Business of Fashion, a well known fashion journal, women are the majority initially entering the workforce, but they fail to rise to the highest positions in the fashion industry. There is a dominance of men in executive positions and a prevailing notion that women are mothers first, which some may see as incompatible with the lifestyle of an artist who must devote all their time to their craft.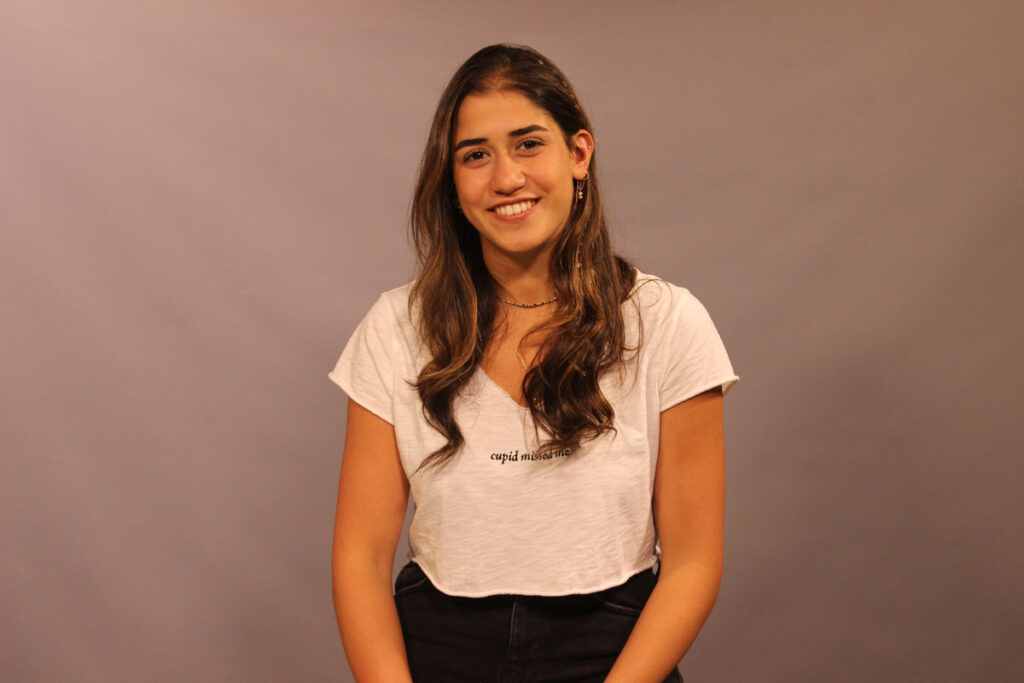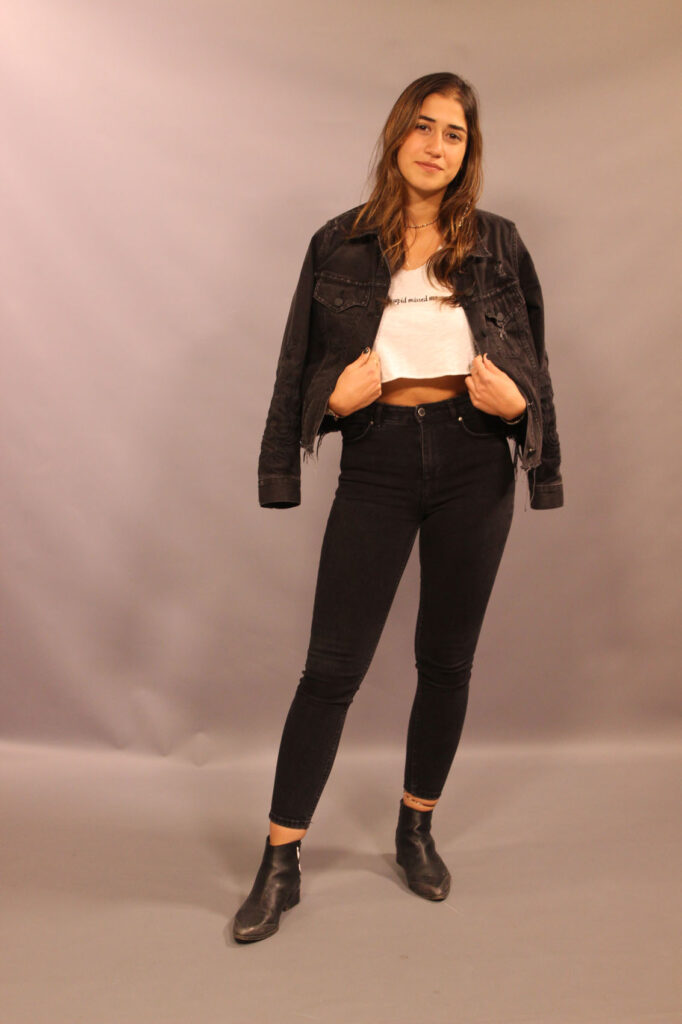 "In the beginning, a lot of people doubted my credibility, especially in Turkey compared to the U.S. I'd say, where it was a hard time especially as a woman in the field. You're super young. They talk to you like, 'Oh my dear child, you have a lot to learn,'" Acar said.
Over time she gained the respect of those she needed to impress. But, there would also be times when the learning curve was steep and clothing buyers used terms she didn't understand.
"At those points I was always calm and I would never tear up or get super nervous. I was just like, 'Oh sorry, I'm super young,' and I would accept my weaknesses in that sense," Acar said.
"As young women starting a business, sometimes we were praised, sometimes we were unnoticed," wrote Keklik, Acar's business partner, in an email to the Voice. "I believe that whatever age you are in, it is important to make whatever you are making the best."  
Acar and Keklik are both confident in their clothing. They pride themselves on producing high-quality clothes for Bassigue, which is why Acar felt it was important for buyers to see physical samples of the clothing, instead of a PDF or lookbook.
The team's hard work has paid off. Bassigue launched in Beyman department store in Turkey. Acar described the prestige of the store as comparable to that of Saks Fifth Avenue. Six months later, they started selling at a boutique in the SoHo neighborhood in New York, and this past June they began selling in Los Angeles. Their next goal is to launch in London in November.
Bassigue also sells their clothes online internationally, something Acar hopes to expand in the future.
As a full-time Georgetown student running her own company on the side, Acar faces some unique pressures and has had to learn to manage her time efficiently.
"You can't be like, 'Oh sorry, I couldn't do my homework because I'm running this company,'" she said. "In the beginning it was hard because I am so passionate about this and I didn't know how to manage my time."
But starting Bassigue has given Acar a new perspective on life after graduation.
"I feel like this taught me that there's not only one path to walk in this life," she said. "After you graduate, I feel like Georgetown tells students, 'you need to be a consultant, you need to be a banker' and usually students go through those ways because they don't know what they want to do in life at that point," Acar said.
Acar acknowledges that by starting her own line, she has taken a different path than most, pursuing her passion in a notoriously difficult industry.
"It's a hard field. You can't hold onto it because people are cruel, and if they don't like [what you're doing], they smash you in the ground," she said. Acar has navigated these struggles and sustained herself as both a young woman and a full-time student, proving the value of seeking out the alternative.
Photo credits: Kate Clark
[youtube https://youtube.com/watch?v=vg4iaX20SZU&rel=0&w=750&align=left]