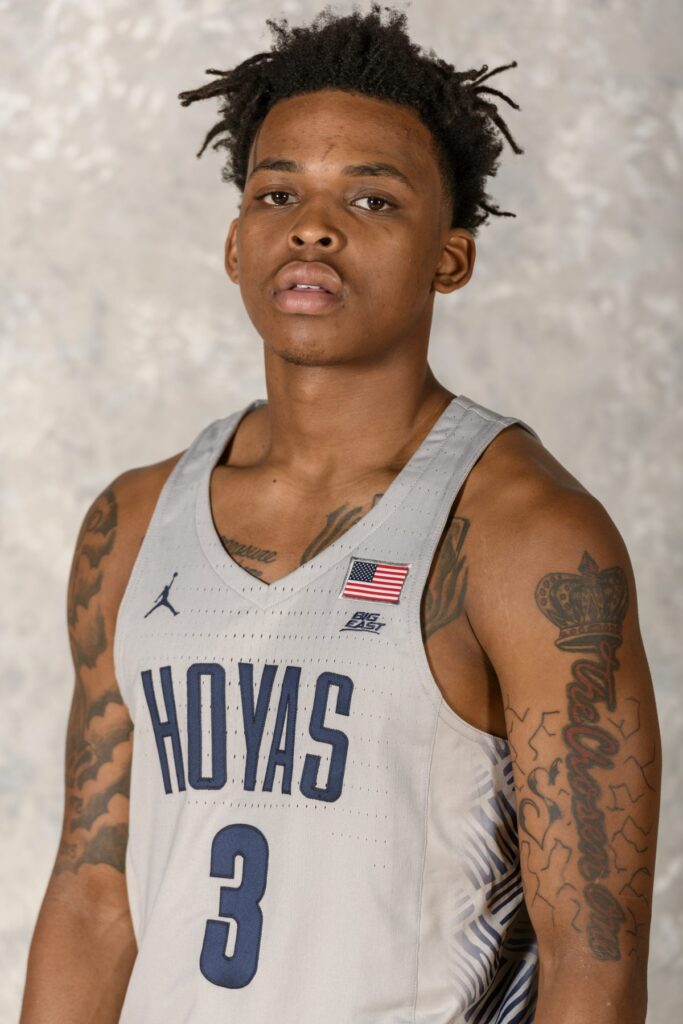 James Akinjo — 6'0" guard
James Akinjo is a four-star recruit from Oakland, California, who was ranked 90th in the ESPN top 100 for the class of 2018. Akinjo has received plenty of media attention since he was named MVP at the 2017 Nike Peach Jam, where he led his team to victory, averaging 18.7 points and 6.7 assists.
Akinjo was a late addition to this year's recruiting class, decommitting from the University of Connecticut on March 10. Head coach Patrick Ewing moved quickly to recruit Akinjo shortly after his release from his letter of intent to UConn, and in April, Akinjo announced his commitment to Georgetown. His skill as a point guard will be a welcome addition to the Hoyas, who have struggled to effectively fill this position in recent seasons, especially with the losses of Trey Dickerson and Jonathan Mulmore (COL '18).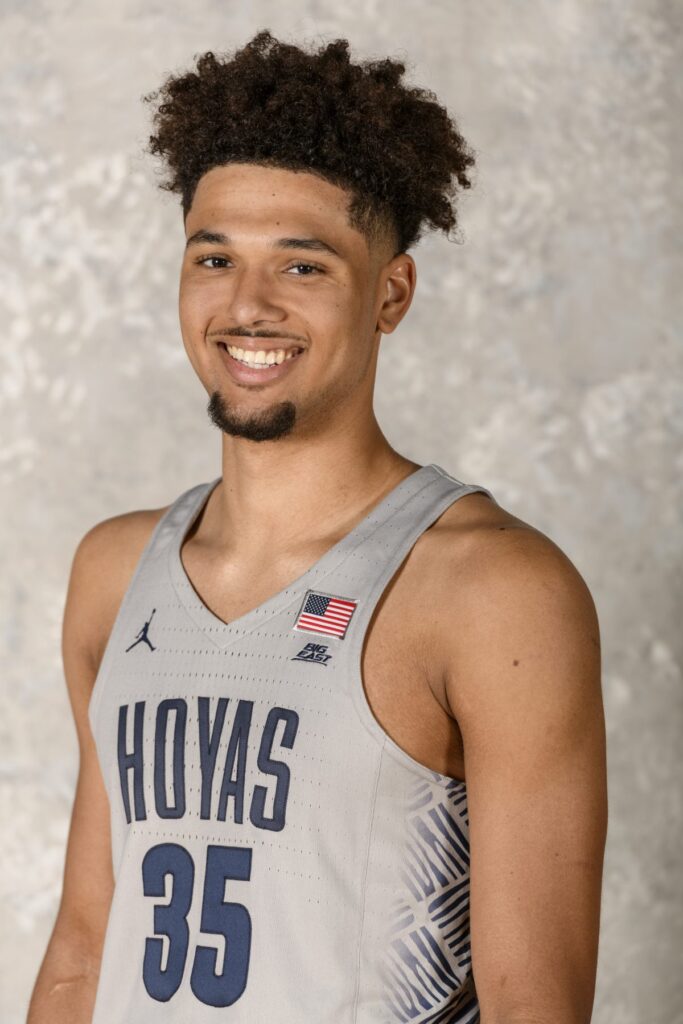 Grayson Carter — 6'8" forward
Grayson Carter was the first member of this year's freshman class to commit to Georgetown. He averaged 12 points, seven rebounds, and two blocks per game over the course of his varsity career at Denton Guyer High School. A three-star recruit from Dallas, Texas, Carter is not the highest ranked of his recruiting class, but his versatility will strengthen the Hoyas' front court, particularly with Marcus Derrickson forgoing his senior year to enter the NBA draft and the dismissal of Antwan Walker from the team.
Carter also received offers from University of California, Los Angeles; University of California, Berkeley; Louisiana State University; and the University of Texas, but announced his decision to come to Georgetown this September.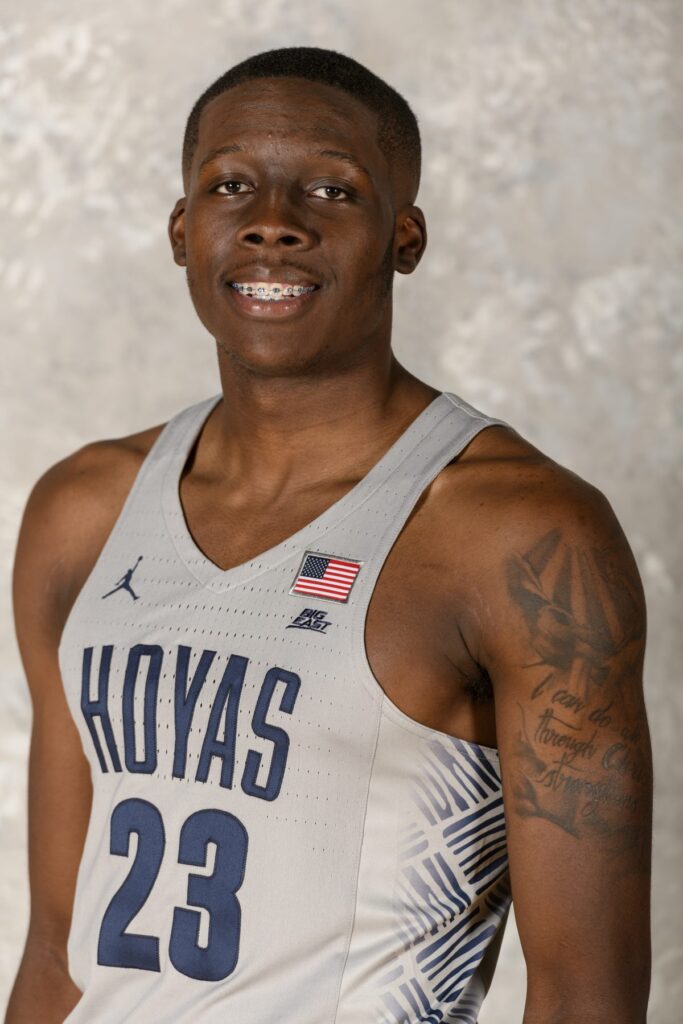 Josh LeBlanc — 6'7" Forward
Four-star recruit Josh LeBlanc will provide the Hoyas with some much-needed size and versatility at the forward position. He averaged 14.9 points and 10 rebounds per game during his junior year at Madison Prep Academy in Baton Rouge, Louisiana, before missing most of his senior year due to injury. He came back at the end of his senior season to lead his team to their fourth state championship in four years.
LeBlanc is best known for his defense. His agility and high-motor play allow him to contain the wings and run the floor to play hard in transition. Opposing shooters will be frustrated by his 7-foot wingspan and excellent timing, which make him a skilled shot blocker. His versatility will be useful for the Hoyas in a variety of schemes and lineups, especially as a defensive specialist. LeBlanc's basketball IQ will allow him to play to his potential, making him an immediate contributor to this team.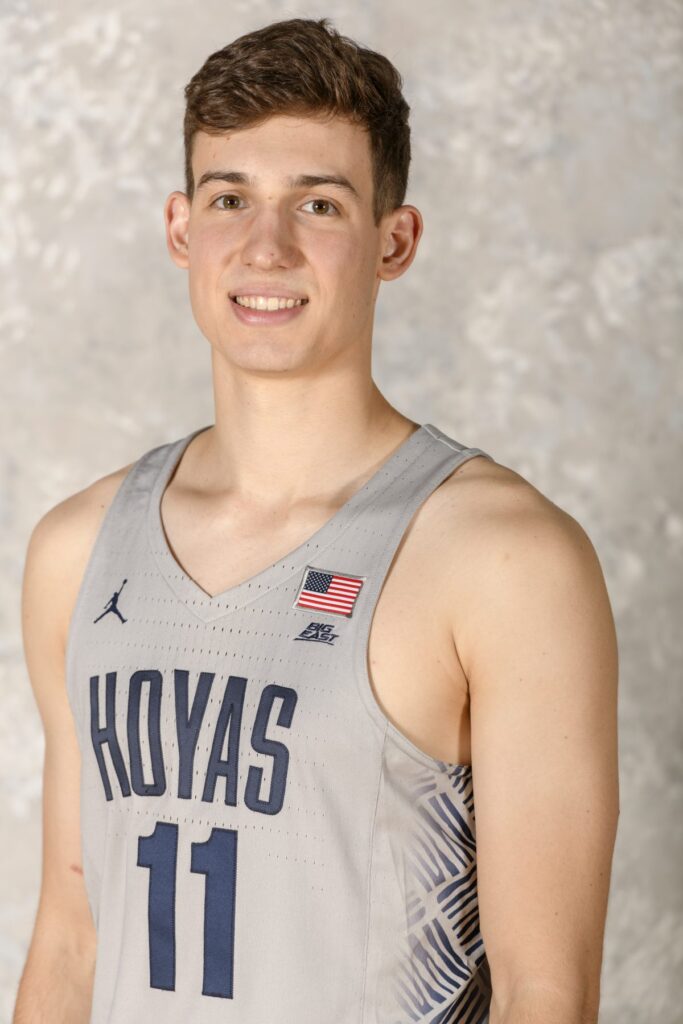 Greg Malinowski — 6'6" Guard
After sitting out the 2017-18 season due to NCAA transfer rules, senior guard Greg Malinowski is set to finish his college basketball career with Ewing and the Hoyas. Before he transferred to Georgetown, Malinowski was a reliable player who excelled on the perimeter for the College of William and Mary. During the 2016-17 season, he averaged 7.7 points per game and hit 40 percent of his 3-point attempts, which was fourth in the Colonial Athletic Association.
With the departure of Derrickson, the Hoyas will look to Malinowski's hot hand to fill the hole left along the perimeter. His shooting ability will help Georgetown space the floor and complement the Hoyas' plethora of interior size. Malinowski is ready to be off the sidelines and on the court, where he will be a senior leader on this team. At this year's press conference, he said he was excited to play again. "It's been a long time coming."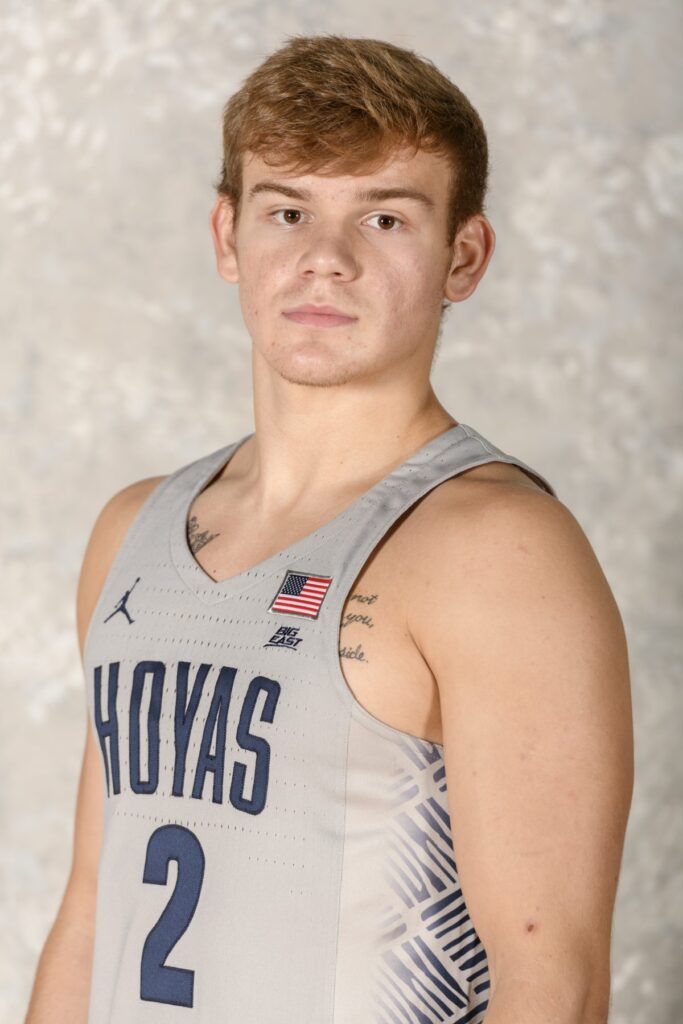 Mac McClung — 6'2" Guard
Despite being a three-star recruit, Mac McClung has received significant media attention for his big games and big plays; he's no stranger to high scoring and high flying dunks. McClung settled on Georgetown just a week after decommitting from Rutgers in October 2017. In his final season of high school ball in Gate City, Virginia, he broke the state single-season scoring record, previously held by legendary Hoya Allen Iverson, while averaging over 38 points and eight rebounds per game. McClung topped off the season by leading his hometown to a state championship.
The freshman has shown that his high school success will translate to a higher level, averaging over 25 points per game in Nike's pro-am Kenner League. McClung's athleticism and scoring ability are exciting for Hoya fans, and with a wide-open field for the guard position, he will have the chance to earn significant minutes on the court.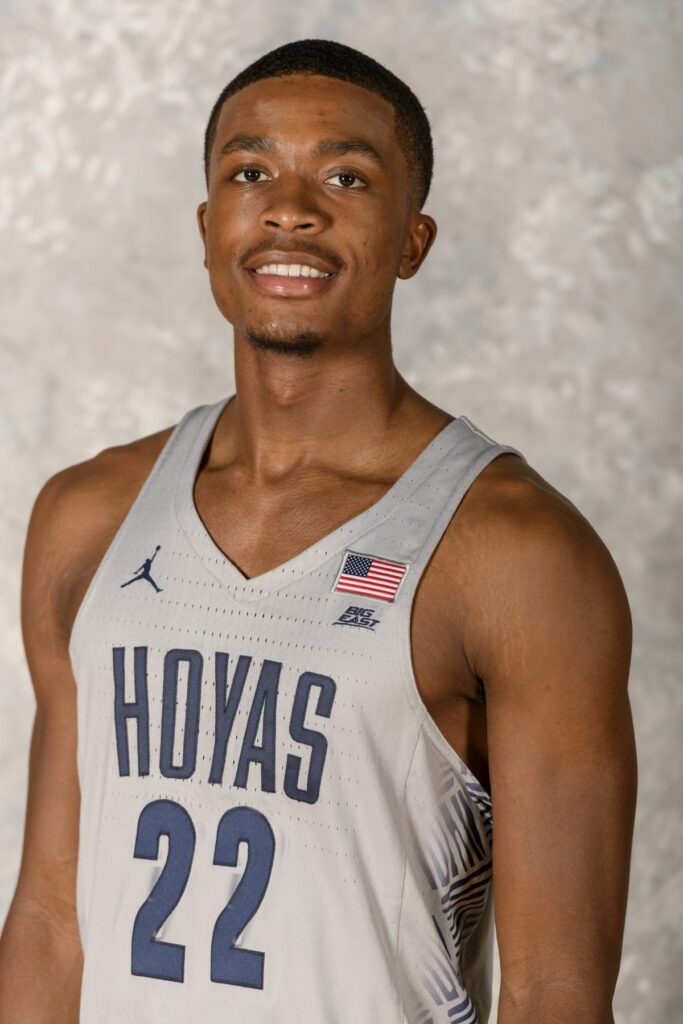 Jaden Robinson — 6'3" Guard
Baltimore native Jaden Robinson was the final addition to the Hoyas' freshman class. Before arriving at Georgetown, Robinson attended Mount St. Joseph's in Maryland, where he was named the most improved player of the Baltimore Catholic League in his senior season, and spent one year at Suffield Preparatory School, where he averaged 16 points and five rebounds. Robinson walked onto the team in August, and will add depth at the guard position in this year's roster.
As a walk on, it is unclear how much time Robinson will see on the court in his first year behind the more prominent backcourt players. However, given the lack of experience at the guard position in this year's lineup, it is possible that head coach Patrick Ewing will reach into the bench to give Robinson an opportunity to crack the rotation.