It seems I've started a tradition at Georgetown where my first article of the year, and my first concert of the year is Twenty One Pilots. Fresh off their sophomore album, the duo from Ohio kicked off their Blurryface tour at D.C's Echostage, a much bigger venue than last year's 9:30 club. This change in location is mostly due to the band's ever growing visibility. Twenty One Pilots performed at MTV's VMAs both this year and the last, a huge feat for a group with such a niche following. As with last year's performance Twenty One Pilots left everything on the stage and delivered an amazing show.
The opening acts, Finished Ticket and Echosmith, were great complements to the headliners. Echosmith lit up the stage both literally and figuratively. Their soft rock sound is much different from the mellow exterior presented in their 2014 hit "Cool Kids"(think The Band Perry with less twang). The lighting cues, especially during "Tell Her You Love Her" only added to their overall warm vibe.
Twenty One Pilots came out in full force, burning through six songs at the very beginning of their set. The band, known for their athletic and high energy shows, gave the crowd their money's worth. Tyler Joseph and Josh Dunn use up every inch of the space while performing: leaping off of the piano, flipping off of ledges and using the crowd hold themselves up. Although the show had an overall high pace, they were not afraid of slowing down bit at the end of a song. Mid-show they eased the tempowith a piano medley of songs including "Screen" and "Addict with a Pen".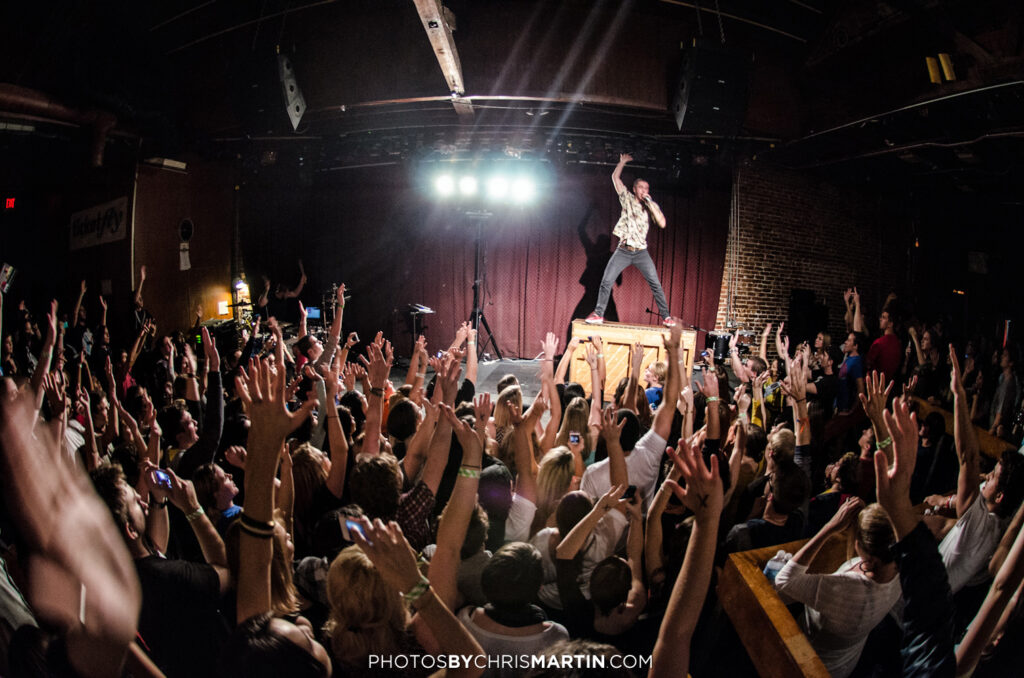 The show was closed out with an intense rendition of the final song on their Blurryface album "Goner".  During "Goner" the simple graphic of caged birds on the screens behind the stage and Joseph's knack for conveying emotion made for a memorable first performance of the powerful song. Just as they did during their Quiet is Violent tour they ended the show with "Trees", while drumming over the enthralled, singing audience.
The duo from Ohio knows how to infuse passion into everything they do. As they get swept away by the force and feeling of their music, the audience goes with them. Their dedication to their fanbase and music is only matched by the commitment of their followers. One of the highlights of the show was when lead singer Tyler Joseph pulled a fan on stage who then perfectly executed the group's long winded handshake. That passion is the best part of going to a Twenty One Pilots concert. Knowing that both the crowd and the artist is going to give their all to a performance and participating in that is a one of a kind experience.
Image credit: grizzleemartin.com, youtube.com